Anita Joseph caught up with Ahmed El Sayed Channel lead – Middle East, Saudi and South Africa at Aruba, a Hewlett Packard Enterprise company, to learn more about how the company is redefining the cloud experience for its customers.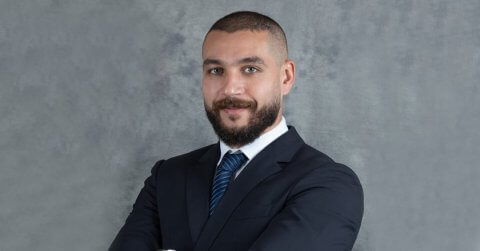 What are the main challenges faced by companies when it comes to cloud adoption?
The increasing cloud adoption and the IoT era has presented several challenges to our customers, so much so that they are struggling in their digital transformation journey. In this context, I'd say agility is the biggest obstacle for our customers who are aiming to transform their cloud management solutions.
Also, IT managers are under tremendous pressure with the growing number of connected apps and devices, and the popularity of the hybrid workplace. We know by now that the network in these cases must support more distributed users over multiple remote locations without compromising on security, at the same time.
Automation also remains a constant challenge and we're trying to help our customers with the way data is being consumed, analysed, and built.
Aruba has just won the Cloud Vendor the Year Award. Tell us about Aruba's cloud services, particularly Aruba Central, and how it's redefining cloud networking.
Aruba Central is an integral part of our Edge services platform and it's a frame to our end-to end Edge-to-Cloud networking solution. And it's a unified platform that can manage wired, wireless and SD WAN networking solution, but then it gets even more interesting. Aruba Central is also powered by machine learning and AI, which means that it's 100% automated, and can cater to all types and sizes of customers' demands. This means that it can be deployed on-prem and on public cloud as well. Aruba Central can also be deployed over a managed services platform.
October last year saw the launch of the company's Enterprise Cloud instance in UAE. The new deployment is in response to the increasing appetite of enterprises in the country for cloud-based networking that provides resilience, efficiency, automation and flexibility of business. The Cloud instance will provide in-country data residency and enable local enterprises to maintain proximity to their data. Aruba Central will be hosted on the local Cloud instance.
How does Aruba step in to help companies or businesses that are taking their first steps in the cloud or planning to migrate to the cloud?
Our core value of customer-first, customer-last, is the main driver for all our innovations in Aruba, and is powered by the three pillars of security, connectivity and analytics. Our ultimate objective is to allow our customers a seamless user experience that can be managed independently, without a manual intervention or compromise on security.
Aruba is also committed to helping advance our enterprise customers' cloud transformation journey with a comprehensive Edge-to-Cloud networking solution through a single pane of glass. In addition, the agility and flexibility of implementation and the means of delivering this to our customers also can be provided as a managed services where our channel partners play an integral role in helping driving that customer experience.
It was exciting to launch the first local Aruba central cloud instance in UAE at GITEX 2022, which created a tremendous buzz in the industry and excitement among our customers. This will certainly boost cloud transformation within the UAE and I'm proud to be part of that journey and the new rollout.
How can Aruba's channel partners benefit from its extra cloud initiatives?
Our partners play an integral role in in growing and driving the cloud transformation journey of our customers. All our partner programs have been formed to help our partners drive that business transformation and benefit most while playing an integral role in the equation. Therefore, our compensation schemes for our partners are significantly bigger than any traditional kind of compensation so they can benefit the most and contribute directly to their revenue stream. It also allows them to have access to customers across all verticals and multi-million Dollar opportunities where they can play that role. Cloud transformation is a fast-growing market and represents a tremendous opportunity in the Middle East region for our partners as they can have the dedicated support of the Aruba field team, be it sales or pre-sales, where they can help them and work with them shoulder- to-shoulder to drive such conversations with our customers.
Last but not least, Aruba has also created a platform where our partners can deliver the best cloud experience to their customers and create annual recurrent revenues, so that these partners can grow and expand beyond just offering a networking as a service.
What are Aruba's plans for the Middle East region in 2023?
We've always had an extremely solid strategy for the channel community. For 2023, our biggest objective is to make sure we truly implement the customer-first, customer-last principle and enhance our customers' experiences. We also strive to empower our channel partners through programs solutions, constant innovations and team engagements, to be able to scale on enterprise. There has also been significant investment within the region on scaling on the SMB space right through the Aruba portfolio, which is constantly growing and expanding. Right. We are a very fast growing company right and while we're steadily gaining market share, we're also increasing our customer portfolio and working closely with our partners to deepen their footprint.
We're looking forward to an exciting year and looking forward to helping our customers across all verticals.