Moussalam Dalati, GM, Liferay, on participation at GITEX and the company's USP.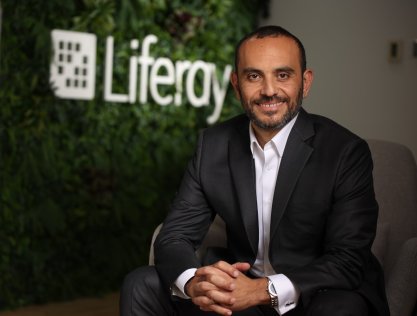 GITEX & regional presence
GITEX is a very important platform to meet with technology leaders, partners and customers. We're an American company, based out of Los Angeles. We opened our office in Dubai four years ago and since then, since then, we've been growing dramatically. We are now we have now around 40 to 50 customers in and around the region, and we deal mainly with government entities such as insurance companies, telecom providers, banking entities and so on. What we offer is something really compelling to our customers and that's why we see a lot of traction and appetite for our platform. We are in the digital experience space and according to Gartner, we're leading for the past 11 years, which shows a track record of how strong we are and how valuable the platform is. We care about customer experience. We care about employee experience. We care about how people are using us to enhance their experience and make it personalised, which is something very important in our days. We make sure you get the information that you want, as fast as possible, customised to your preferences, without wasting any time. This is how we're helping our customers drive their business and reduce churn rate when it comes to people leaving.
Empowering customers to deliver first-class experiences
Business challenges are complex. But the solution you use doesn't need to be. We're striving to provide simpler ways to help you solve business challenges more efficiently. With Liferay fully managing and hosting your solutions, you can reduce implementation time, eliminate upgrade and maintenance cost, and cut infrastructure and indirect costs.
Then again, as your organization grows, the ability to manage, organize and create content becomes more critical. So does the need to foster more effective collaboration, and give your accounts a more personal experience. With Liferay you get a complete set of tools that help you manage your content, control what content and functions your users see, and enables everyone in your organization to collaborate and share knowledge more effectively.