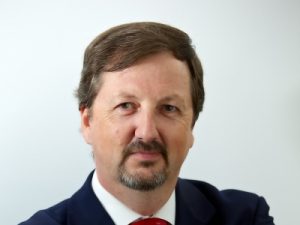 Veeam Software has announced the appointment of Graham Porter as the firm's new Middle East manager of channels.
Porter will be responsible for the Middle East channel sales team with executives spread across Riyadh, Dubai and Qatar. He will be working with prominent distributors such as Aptec, Redington and Logicom.
He joins from NetApp, where he spent three years rebuilding the company's distribution and channel business and played a vital role in getting the firm to enter the security business.
"I am delighted to join Veeam, a company, which I have been working indirectly with for the last three years when I was at NetApp with many joint distributors and partners. I look forward to helping Veeam and its partners grow the business, make money and have some fun," said Graham Porter, Middle East manager of channels, Veeam Software.
His previous stints also include channel-related roles at Cisco, Sun Microsystems, HP and IBM.
"We are focusing on new products and on a new Cloud Provider programme as we start to see hosting companies develop and offer more services with Veeam across the region," Porter added. "The growth we expect from our new physical and end-point products will also ensure that our partners have more to sell and thereby make more money with Veeam."