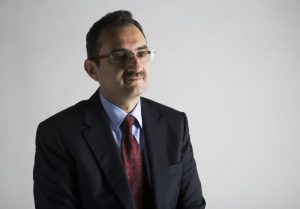 Global ICT solutions provider Huawei has appointed Hazem Bazan as the vice president of Channels and Commercial Sales, Huawei Middle East.
Based in Dubai, Bazan will be responsible for driving the Middle East's channel sales operations. Working closely with Huawei's senior management team, Bazan will take up the responsibility of driving the firm's channel ecosystem across all its verticals. Additionally, he will look to strengthen Huawei's channel partner network, develop its Partner Incentive and Certificate Programme and help to grow the company's presence in the Middle East and Pakistan.
Alaa Elshimy, managing director, Huawei Enterprise Middle East said, "Bazan's unmatched wealth of experience is a great asset for Huawei and the industry as a whole, and we are very delighted to welcome him to the team. We feel extremely hopeful for our channel strategy, and with Bazan's guidance, we look forward to reaching new heights by expanding our solution offerings in the Middle East and Pakistan."
Bazan is an industry veteran in the region who has previously served in multiple roles in Dell Technologies, HP, and Compaq. At Dell Technologies, he served as the regional sales director for the Gulf region where he redefined and executed growth plans for the region and developed sales strategies for new acquisitions for security and data management practices. In addition, he also redefined Dell's 'go-to market' strategy in increasing their market share in solutions and services across various verticals such as banking, oil & gas and government. His previous positions include commercial sales manager at HP, channel sales manager at Compaq, and IBM regional sales account manager at IBM.
Bazan said, "It is a great honour to be a part of Huawei and contribute to its growth. The organisation has great potential in its offerings, and I look forward to using my skills and experience to build on our existing partner network and increase our presence in the region."