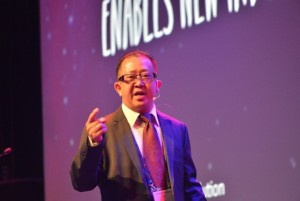 Huawei executives today highlighted the potential of their 'Safe City' solutions during a media roundtable at CeBit 2016 in Hanover.
The firm has been at pains to stress the importance of its portfolio, in line with the launch of its Connected City Light solution.
Joe So, Chief Technology Officer, Industry Solutions, Enterprise Business Group, used examples of Huawei's work in the GCC and East Africa to highlight the purpose of the services.
Huawei implemented a Computer-Aided Dispatch system, broadband trunking eLTE and video surveillance systems in Nairobi, which has led to a 46 percent drop in crime rates in the city, as well as a 75 percent drop in incident response times.
"Having a system that allows for better management of the police force has been transformative for Nairobi," So said. "Would-be criminals are more likely to be deterred when cameras and surveillance systems are in place, and, crucially, citizens feel safer knowing they are there."
So went on to highlight how Huawei had helped Saudi Arabia to converge its emergency services contact numbers, as well as building the infrastructure needed for a command centre.
"This has unified security agencies so that officers can be more efficiently dispatched," So said.
He underlined the solutions as having the potential to tackle specific problems faced by governments across the Middle East.
"Every government that I meet has different demands, expectations and priorities. Turkey, for example wants to address civil unrest, while Dubai is concerned about reducing speeding offences. Our solution relies on a collaborative and open ecosystem for customisation on top of what we offer."