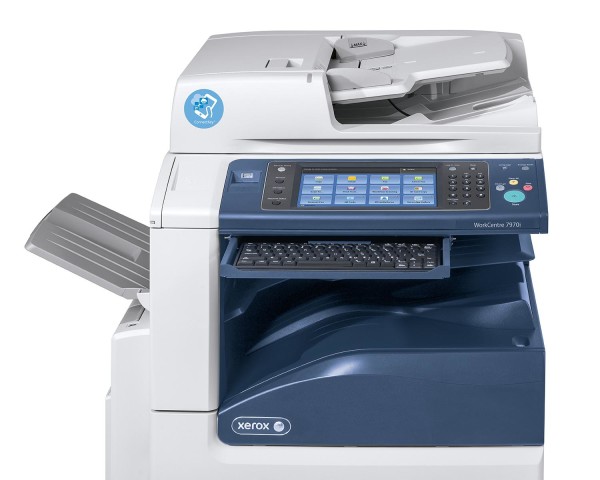 Xerox has announced that it's expanding the capabilities of multifunction printers (MFPs) through advancements to its ConnectKey technology.
The 14 Xerox ConnectKey-enabled i-Series MFPs are equipped with ready-to-use apps to speed up paper-dependent business processes.
"Imagine an MFP that can translate a document into more than 35 languages, or be customised and built to meet customers' particular business needs," said Jim Rise, Senior Vice President, Office and Solutions Business Group, Xerox. "The ConnectKey-enabled i-Series MFPs provide those services and more. It allows businesses to go beyond printing, scanning, faxing and copying, and gives channel partners the tools they need to capture new recurring revenue streams."
ConnectKey-enabled i-Series MFPs are equipped with Xerox Easy Translation Service app helps users scan a document through their MFP, snap a photo from their phone or upload it to a web portal. The service can then securely and quickly translate business-critical information to more than 35 languages, ultimately giving businesses a competitive edge and partners the opportunity to capture new revenue streams.
The MFPs are now also Xerox App Studio 3.0 allows channel partners to build and tailor MFPs using simple templates that modify and customise the user interface to synchronise to their business processes. It also has the Personalised Application Builder (PAB) programme lets users connect with partners to build complex apps to meet their respective workflow requirements.
The new ConnectKey-enabled i-Series MFPs are now available to order worldwide.