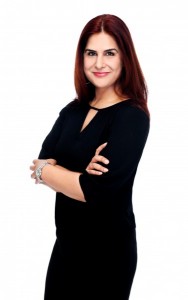 Optimus Technology and Telecommunications on Monday announced that it had signed a value-added distribution agreement with Huawei that will see Optimus promote and distribute Huawei's enterprise products for networking, unified communications (UC) and security.
The agreement will expand Huawei's channel network across the GCC region, Pakistan, Afghanistan and Iraq, Optimus said, adding that it will conduct regular marketing and channel development activities to help increase the vendor's regional market share.
"The partnership is very important for Optimus as Huawei brings a complete range of technology for business across industries to help fulfil customers' IT requirements," said Meera Kaul, Managing Director, Optimus.
"The addition of Huawei to our product portfolio enhances our overall offering enabling us to provide a comprehensive and complete solution to our partners and customers."
Kaul added that Optimus plans to position Huawei with various complementary offerings from other vendors.
Huawei's enterprise products include solutions for data centres, cloud computing, enterprise networking and wireless, as well as UC, video conferencing and telepresence solutions. To help sell the solutions more effectively, Optimus will purvey training, certification, skills development and consultancy to its channel.
The distributor will also offer value-added services such as marketing and pre- and post-sale support through Optimus 360. Training will be done through Optimus Academy, the distributor said.
"Optimus, a reputed VAD in this region, has the experience, market knowledge, expertise and a solid channel base, which makes it an ideal distributor for our world-class enterprise products," said Dong Wu, Vice-President, Huawei Enterprise Business Middle East.
"Huawei will continue to invest in training, motivating and incentivising partners, so they are well-equipped to represent our enterprise products to their customers and prospects."