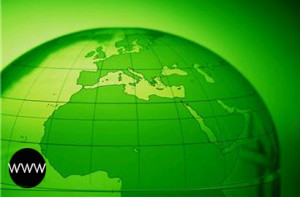 The Internet Corporation for Assigned Names and Numbers (ICANN) has signed a contract with ZA Central Registry (ZACR), paving the way for Africa to begin launch preparations.
The contract was signed at the sidelines of the ongoing ICANN meeting in Singapore, with Akram Atallah, president of the Global Domains Division at ICANN; Lucky Masilela, ZACR CEO; and Neil Dundas, Chief Operating Officer, ZACR.
"The finalisation and acceptance of contracting terms from ICANN means nothing can stop the dotAfrica show; in May 2014, the curtains will rise and the first of the dotAfrica domains will become available for application during the initial sunrise and land rush phases," said Masilela, in a press statement issued after the signing.
The commercial launch is set for May, and the registry will combine the land-rush and sunrise period, within which individuals and organisations with trademark rights can reserve their domains. There has been an ongoing process within countries for reservation of national and cultural names, to avoid conflict.
There is an outstanding dispute lodged by Dotconnect Africa, which had also applied for .africa, but its application was objected by the Government Advisory Committee. The dispute is lodged with the Independent Review Process at the ICANN, which is led by an independent third party.
Originally published on
IDG News ServiceNairobi
.
Click here to read the original story.
Reprinted with permission from
IDG.net
. Story copyright 2018 International Data Group. All rights reserved.