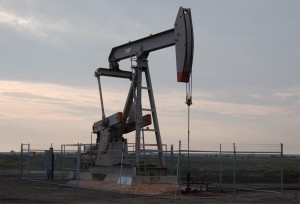 IT spending by oil and gas companies across the Middle East and Africa in 2014 will primarily be driven by ambitious infrastructure investment plans, the modernisation of operational processes, and the quest to add more value to the services delivered to end users, according to predictions from IDC.
O&G organisations in the MEA region continued to accelerate their IT investments in 2013, with 3rd platform technologies such as cloud computing, Big Data analytics, and mobility gaining significant traction among large oil companies, as well as the more agile firms.
IDC believes that 2014's spend will centre around how O&G organisations transform their IT strategies to provide increased protection of sensitive data and critical assets, and how they will take advantage of their new 3rd Platform technologies to optimise workflows and reduce operational costs.
Arthur Melet, Senior Research Analyst, IDC Energy Insights, MEA, said, "The biggest stories in 2014 will be about how MEA O&G companies prepare for the so-called 'Big Crew Change', how they will include high-potential innovative technologies such as Big Data, analytics, and cloud-based computing within their existing IT strategies, and how they will prepare for upcoming ICT threats such as attacks on industrial control systems."
"Many companies are currently trying to go beyond the not-so-new concepts of digital oilfields or integrated operations, initiating a transition toward a more flexible approach that has been referred to as the 'resilient oilfield'," said Melet. "Also, O&G companies are starting to realise the potential value of smart technologies outside of the upstream segment; indeed, we have noticed increased interest among MEA O&G companies for such technologies in the downstream segment, including digital pipeline integrity management systems."