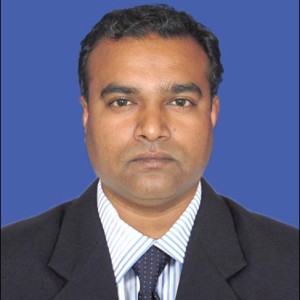 Elavarasu Shanmugam, Storage Sales Leader, Gulf Business Machines, highlights the less-known aspects of flash storage, in an age where increasing number of organisations are opting for analytics, and the requirement for low latency and quicker responses from storage is on the rise. 
Organisations are seeing a huge growth in structured and unstructured data and it is becoming critical to analyse the right set of data, which is important for the business growth.
CIOs are trying to enable organisations to unlock the business value of data and are confronted with the challenge of designing and maintaining a robust storage architecture that could effectively support the spiral data needs of the organisation. CIOs are increasingly looking for storage architecture that is cost effective, and that can maximise the utility of existing storage, without compromising on the enterprise features such as performance, availability, scalability, advanced features, reduced energy consumption and carbon footprint. Disk technologies in the last few decades have seen tremendous transformation both in the speed and form factors. Similarly, the capacities on disks have massively grown from Gigabytes to Terabytes.
Traditionally, Hard Disk Drives (HDD) were used as a storage technology in enterprises. Fiber Channel Hard Disk Drives were traditionally used for getting high Input/Out Per second (IOPS) or Thru puts, while the rest like Serial Attached SCSI (SAS) and Serial ATA(SATA) disk were considered for lower performances.
There is a need for more efficient and faster storages because of the fact that over the last 10 years the processor and the associated bus speeds capabilities have improved 10 fold, while the network capabilities and speeds have increased 100 fold whereas the storage performance has only increased 1.2 times. In the last few years the Solid State Drives (SSD), which was used in consumer electronics, like cell phones and tablets have now started making inroads in enterprise. Applications now demand much higher performance, and SSDs were developed to facilitate these requirements. Despite this, SSDs still fail to quench the thirst of applications for low latency responses, and that creates the need for more and more in-memory processing for databases. Memory modules would increase the cost of this solution, and will be limited in scalability.
This is where Flash storage will play a very important role, as a highly efficient re-writeable memory, can speed the response times of information gathering in servers and storage systems from milliseconds to microseconds.  Its speed is due to the fact that Flash contains no moving parts. The technology is more reliable, durable, and more energy efficient than spinning hard drives.  Such benefits have led Flash to pervade the consumer electronics industry and be built into everything—from cell phones to tablets.
Flash is becoming a key requirement in enterprise due to the growing demand of data, faster analytics, and its ability to bring down energy costs in data centres.  Given the economics and performance of Flash, this is creating an innovative transformation on Enterprise IT Customers.
To lead this transformation, IBM has invested hugely in research and development to design, create and integrate new Flash Solutions into its expanding portfolio of servers, storage systems and middleware. In October 2012, IBM completed the acquisition of Texas Memory Systems, Inc., a company that specialises in Flash-optimised systems. Flash technology has, and continues to fundamentally transform the paradigm of IT Systems, enabling new use cases of numerous applications.  Flash can enhance the performance, efficiency and design of essential enterprise applications and solutions, and is clearly the way forward in enterprise technology.