Emirates Foundation, an independent philanthropic organisation set up by the Abu Dhabi government, is hosting a series of workshops aimed at encouraging Emirati youth to pursue science and technology studies and careers.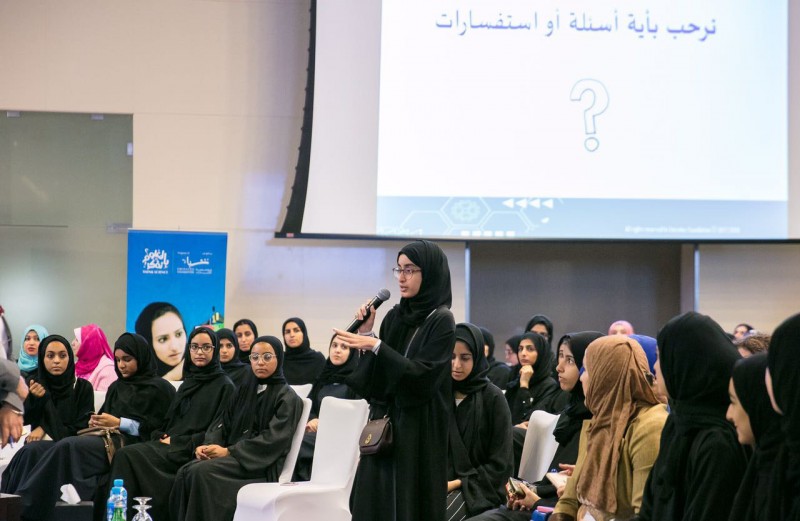 The event called Think Science – Ideation to Innovation, which the organisation hosted as part of the UAE Innovation Month, is running on 4th and 7th February.
The workshops target the finalists participating in the nationwide Think Science competition and Fair 2018, which will be held from 16th to 18th April, 2018, in Dubai, under the patronage of H.H. Sheikh Abdullah bin Zayed Al Nahyan, Minister of Foreign Affairs and International Cooperation and Chairman of Emirates Foundation.
Maytha Al Habsi, Chief Executive Officer at the Emirates Foundation, said, "The Think Science competition is a key part of the Think Science programme, which has been a key driver of innovation among youth in the country over the last six years."
The Think Science programme is focused on developing a foundation for human capital development and excellence in Science, Technology, Engineering and Mathematics (STEM) among Emirati youth.
"As part of our commitment to the UAE National Innovation Strategy and STI policy, we are proud to have encouraged thousands of youths to pursue STEM studies and careers, and we will continue our mission, as part of our commitment as a national institution to support the UAE to become one of the most innovative nations in the world."
According to the Al Habsi, the nationwide Think Science competition, one of the largest events of its kind in the region, is aimed at participants between the ages of 15 and 35 years. It will feature challenged focused on designing, developing and building science-based innovations.
UAE Innovation is being held under the patronage of His Highness Sheikh Mohammed bin Rashid Al Maktoum, focuses on a different emirate every week – with some emirates set to be covered simultaneously. A series of events will mark the first week of the initiative in Abu Dhabi, and the event continues with its second week – 8th to 14th February – in Ras al-Khaimah and Fujairah simultaneously, before moving on to Sharjah, Ajman and Umm Al Qaiwain on 15th-21st February. UAE Innovation Month finally concludes its events in Dubai on 22nd-28th February 2018.