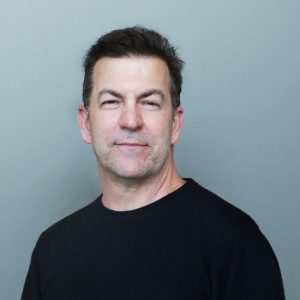 Infoblox has announced that it has appointed Brad Bell as chief information officer (CIO) of Infoblox.
Bell will report to Infoblox president and chief executive officer Jesper Andersen. He will be responsible for all aspects of the company's global information technology strategy, services, and operations. A key initative will be leading Infoblox's IT business transformation strategy and adopting a SaaS based business model. Moving internal and external functions and aplications to the cloud in order to create operational efficiencies and accelerate the ability to bring new offerings to market.
"Bell is an innovator and chief architect with excellent business instincts," said Andersen.  "He is a strategic technologist with a collaborative and transparent management style.   As we transform our business for the future, it's important that we have an IT leader positioned to protect our information technology and accelerate our growth around the world.  I am confident he will lead Infoblox to the next level in becoming a SaaS focused organization."
According to Infoblox, Bell has over 25 years of experience in leading global organizations in the high-tech industry.  His most recent experience was with Microsoft where he led the Global Infrastructure and Service Management/Support function at Microsoft.
His span of responsibility included overseeing WW Network, Azure cloud migrations, Service Management and Help Desk, Tools development, Large Data Visualisation, Applications Support and Acquisition integration.  Prior to Microsoft, Brad was the CIO for Sonos Inc.  He also spent 17 years at Cisco leading various global infrastructure teams with progressively broader leadership responsibility including driving Consulting Services and WebEx Customer Success.
"I feel privileged to join the Infoblox team," said Bell.  "It's not often one gets the opportunity to drive next generation cloud capabilities at such a pivotal point in time as the industry and our customers embrace SaaS.  I.T. as a business partner at Infoblox will lean into innovation, simplification and automation creating value for our customers, employees and partner experience."