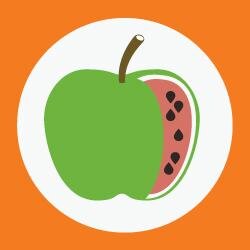 Infor has announced the acquisition of predictive talent analytics firm PeopleAnswers.
Developed by a team of PhDs in behavioral science, PeopleAnswers' cloud-based talent science platform analyses 39 behavioural traits for job candidates and produces a fit rating.
PeopleAnswers scientists invested in big data for over a decade, and the data proved that 39 other attributes were more predictive of a new employee's performance.
Those attributes include ambition, discipline, energy, acceptance of authority, attention to detail, flexibility, conscientiousness, and empathy.
According to research, 46 percent of new hires are bad hires and 89 percent of them fail because of attitudinal reasons.
"Evaluating talent is one of the most important decisions for a manager but these decisions are hindered by uncertainty and a lack of data. PeopleAnswers has pioneered the concept of HCM big data and behavioral science that delivers a patented, cloud-based product available in 16 languages that has become the gold standard for hiring best practices," said Charles Phillips, CEO, Infor.
"Through this acquisition, we will not only expand our HR offering, but we will add a cadre of scientists to move beyond simply automating processes to push the envelope on big data and HCM innovation."
PeopleAnswers cites a case where stores at a large retailer, had 30 percent higher sales and lower turnover in the stores that used its product versus the stores that did not.
That retailer is now standardising on PeopleAnswers and centralising the hiring process, PeopleAnswers says.
"PeopleAnswers and Infor have helped shape Inova's world-class human resources organisation," said Angie Mannino, SVP, Human Resources, Inova Health System. "The combination of both companies, with their innovative approach to human capital management, will make information sharing and interfacing faster and simpler, positioning us for even greater success in the future."