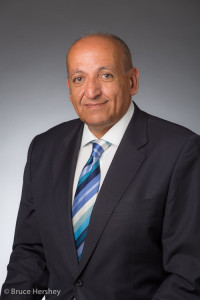 Ingram Micro has commenced its delivery of authorised IBM systems and software training in the Middle East, effective from this month. Already available in Africa, this training delivery is in line with the company's plans to build on its global technical services and training expertise. As an authorised IBM Global Training Provider (GTP), Ingram Micro is one of five companies authorised to provide a broad selection of systems and software courses from IBM Training.
"Training and certification of our channel partners is a cornerstone of Ingram Micro's value-added services. Our commitment and growth in training centres and resources has enabled us to accelerate our roll-out of IBM Training as an IBM authorised GTP in Africa, while preparing for our imminent roll-out of IBM training in the U.A.E., Saudi Arabia and rest of the Gulf region," said Ali Baghdadi, President, Technology Solutions, Middle East, Turkey and Africa region. "We are pleased to expand on our long-standing relationship with IBM and play an integral role in the delivery of IBM Training. Together, we will help our worldwide channel partners to serve better and earn better by advancing their skills and differentiating their value and expertise."
Ingram Micro Training and IBM Training will work closely to enhance the distributor's value proposition and provide a superior training experience globally. A complete listing of the IBM Systems and Software courses now available from Ingram Micro Training can be found online at www.ingrammicro.com/training.