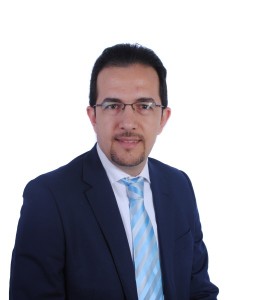 Mohammad Mobasseri, CEO, emt Distribution, shares how channel partners and business owners can maintain a steady growth for the business.
Most channel partners or business owners who are struggling with having a proper strategy in place, are always asking themselves if the focus should be on today or plan for tomorrow. As alarmingly as it may sound, some of them don't think about the future (tomorrow) at all.  On the other hand, many CEOs and shareholders want company directors and managers to be more forward-looking, especially when it comes to sustainability.
According to the United Nation's 2013 Global Corporate Sustainability Report, 65 percent of respondents develop sustainability policies at the CEO level, while only 35 percent actually move forward in training managers to integrate sustainability policies into work operations. Therefore, in order to create a sustainable business, you must get everyone involved, including stakeholders, staff and even customers. Having said that, here are 5 simple tips that can help in achieving a reasonable growth and sustainable business.
Eliminate liabilities
The very first thing you need to do is to list down your employees, products, services and costs, and to decide which one needs to be removed from the list. Once that is identified, you have to analyse if they were profitable in the first place? This might seem like a drastic step and you might feel it will impact the business heavily, which is why it is crucial to involve key directors and even third party consultants. This way emotion doesn't come in the picture and it is a pure business decision. Note that this is one of the most critical part of the change.
List down your goals
You need to then list down your goals, but remember to have one goal at a time to achieve. List of goals and tasks should be sorted out on priority basis and then works towards achieving them. If there are goals within the same level of importance then you have to ensure proper time management skills.
Learn to assign
Many managers are not open to assigning tasks to others, especially if they believe only they can do it in the best possible way. This could be pose as another risk for the growth of the business. Remember as a manager, you have to oversee how the business runs on a daily basis and also look at opportunities to grow the business. As you remove from the list for 'today', you also have to add for 'tomorrow'. It's not possible for you to manage everything single-handedly. Delegating your work is important.
Depend on technology
Technology is your closest friend, you need to leave as much as possible to technology. In other words, you must automate as much processes as you can, this saves time and increases accuracy, which means you get more time to plan the future.
Review changes regularly
Adopt specific measures for your company's sustainability impact and adhere to routine reporting. You can only continue the process if you review defined activities regularly, that's your job as a CEO, manager or business owner, go from 1 to 5 on a regular basis to make sure all steps are done accurately. Good luck with the change.