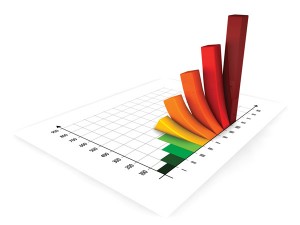 Inmarsat, a provider of global mobile satellite communications services, today reported consolidated financial results for the 6 months ended 30 June 2011.
According to the financial report, Inmarsat's total revenue for the second quarter amounted to $359 million, up 24% from $289.2 million in 2010.
Andrew Sukawaty, chairman and CEO, said, "Income from our Cooperation Agreement with LightSquared is driving record revenue and EBITDA growth and offsetting a slowdown in the growth of our Inmarsat Global MSS revenue.  While we believe that a return to more normalised revenue growth in our MSS business is only a matter of time, we expect near-term factors will constrain growth for longer than previously anticipated.  As a result, we are revising our outlook for MSS revenue growth for 2011.  In the meantime, given the strong financial position of the company, we have increased our interim dividend and have launched a share repurchase programme."
In the maritime sector, the company pointed out that its results continued to be adversely impacted by rapid customer migration to Inmarsat's FleetBroadband service where pricing is typically lower than the older services being replaced. "While we remain confident in the longer term prospects for our maritime business, we now expect the impact of migration to last longer than previously anticipated and this will have an effect on maritime results for the remainder of the year and possibly the early part of 2012," added Sukawaty.
"To improve maritime revenue growth and visibility, we have recently introduced package-based pricing plans that are proving effective in retaining business previously at risk from alternative service providers.  In the short period since we began offering such plans, we have won orders from ship operators for over 150 vessels to be upgraded to FleetBroadband combined with a pricing plan.  In almost all circumstances, these plans will result in significantly higher revenue per ship for Inmarsat, but much of the revenue benefit of these upgrades will only be realised in future periods," he said.
The company reported total global MSS revenue $181.3 million up from $181.7 million in 2010."In our three Inmarsat Global MSS sectors, we believe we offer the current market leading services.  The success of these services is being demonstrated by consistently high levels of new terminal activations and by increasing usage trends.  However, as a result of faster than expected customer migration from higher to lower priced maritime services, together with lower customer spending levels in our land mobile and aeronautical sectors, our revenue growth in the first half has slowed and is unlikely to pick up in the second half as previously expected.  While we believe that higher numbers of network users, new product initiatives, and increased usage trends will deliver improved revenue growth in time, for 2011 we now expect our Inmarsat Global MSS revenue to be broadly flat year over year," concluded Sukawaty.