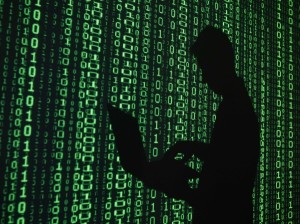 A suspected Iranian hacker group seeded Facebook and LinkedIn with bogus profiles of women and even created a fake online news organisation to get digitally closer to more than 2,000 people whom it wanted to spy on.
Once they had befriended their targets through fake profiles, the people were emailed malicious links designed primarily to steal email account credentials, according to a report titled "The Newscaster Threat," released Thursday by iSight Partners, a security consultancy firm.
"If you can get into the corporate email client, there is a lot of intelligence gathering capability," said Patrick McBride, Vice President, Marketing and Communications, iSight.
The group is suspected to be in Iran, based on their working patterns and the location of their command-and-control infrastructure, McBride said. Their activity is consistent with government-sponsored espionage campaigns, but "we don't have anything specific tying them back to the government," he said.
Those targeted were more than 2,000 U.S. military members, U.S. lawmakers, and journalists based in Washington, D.C., iSight said in its report, which it did not publicly release. It is believed the hackers wanted to obtain intellectual property or other sensitive information that would benefit Iran.
"We can certainly say it [the hackers' campaign] was successful," McBride said.
The campaign, which started around 2011, is notable for its low-tech but effective social-engineering methods, iSight said. The hackers slowly bolstered fake but credible-looking online personas on social networks, said Steve Ward, Senior Director, Marketing, iSight. Profile photos, often of attractive women, were copied from random photos.
The credentials of some fake personas were also embellished on a fake online news website call "NewsOnAir.org," which was still online as of Wednesday night. The site copied news stories from legitimate publishers such as Reuters, the BBC and the AP.
Those profiles were used to befriend associates of the real target, who was eventually approached online. The victims were usually receptive to the social media invitations after seeing that the fake persona was already connected with existing friends.
Although the group used some malware, its primary method for compromising victims was merely tricking them into divulging login credentials for Web-based services.
The attackers would eventually approach their target, such as with a message with a link to YouTube. A victim would first be directed to a fake Google Gmail login page in an attempt to gather the person's credentials before being redirected to the video. In other instances, the attackers spoofed the Web-based login page for corporate email systems.
iSight Partners contracts with companies and government agencies for its subscription intelligence and analysis services, a lucrative field where it competes with companies such as FireEye, CrowdStrike and Dell SecureWorks. Its report was drawn from intelligence work it has done for customers and agencies, McBride said.
Originally published on
IDG News Service (Sydney Bureau)
.
Click here to read the original story.
Reprinted with permission from
IDG.net
. Story copyright 2018 International Data Group. All rights reserved.