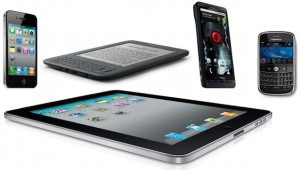 ERP has not kept up with technology developments, says Roy Forsyth, principal consultant of innovations at Infor.
Forsyth was speaking at the 'Infor10 on the Road' event today, and said the ERP-supplier is now ready to bring enterprise software into the modern world.
"Enterprise solutions have not kept up. We're living in a world of Facebook, Twitter, Web 2.0 – enterprise solutions have not kept up with these. They have not kept up with where consumer experience is changing. Infor10 is keeping with that – it brings us back into the modern world, a world that's changing day by day," Forsyth said.
Forsyth added that Infor10 gives customers ERP on a more real-time basis suited to on-the-go devices such as smartphones and tablets that are so widely used in business today.
"People need to be connected. The enterprise needs to be connected, and the enterprise is not the fabric of factories, it's the people that run factories – they need to be connected. People want to be able to go and get what they need. The information that they need for their daily job should be at hand, not just when they're in the office, but wherever they happen to be. People need that information 24 hours a day – it's a connected world," Forsyth said.
"It's their experience, their application. Smartphones now can do an awful lot of thing, iPads can do a lot more – and you're not tied to a desk. You're walking down the street, you're in an airport, you're on a train – you're information is there. We've all got Facebook, smartphone, iPad – Infor10 brings the modern world to business," he added.
In a world now full of both structured and unstructured information, Forsyth said Infor10 gives customers the information they want when they want it.
"I know what's going on in my ERP. With silos of information we often end up with mobile versions of truth. We don't have to believe that version of the truth, but it's our version of the truth. It's not the enterprises truth. It's not everybody's information coming together and giving us a contextual truth. It gives us one truth. Let's have everything delivered to us that are related to the information we are searching for. Let's have a good look at our enterprise," he said.
"Whenever you are doing something in business, there is contextual information which is important to you or could be important to you. You might not want to look at it every time, but sometimes you need to be able to see it. You're not looking for it, you're not searching for it – it's just there. Infor10 gives this information to you when you want it," he added.