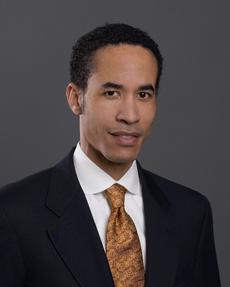 Infor is completely different to what it was a year ago and the industry should now be aware of its changes, says Tim Szabronski, regional VP at Infor MEA.
At the end of 2012 Infor brought in new CEO Charles Phillips, who was previously the high-profile co-president at rivals Oracle. Tim Szabronski , speaking at today's 'Infor10 on the Road' event, said the drastic changes that this appointment led to at Infor can now be fully seen and appreciated.
"Anything you knew about Infor has in fact changed in the last 12 months. In December 2010 we got new management. Today eight of the 12 top executives at the company are new. It started with the appointed of our new CEO Charles Phillips and he has brought in a lot of new talent. This team has brought new visions to Infor and a lot of new energy and ideas," Szabronski said.
One major change in the products Infor offers, Szabronski added, came from a strategy to modernise all of its existing applications.
"If you look at the products we have, people said you can't really build and consolidate in enterprise software, it doesn't make sense. You have different applications that overlap – which ones do you use? We believe that we can keep all of these applications because it all satirises into one and overlaps. Over the last six to seven years we've been quietly redeveloping all of these applications," Szabronski said.
This modernisation of Infor's applications was based around offering three things, Szabronski said.
"The first was to search enable, which means enabling these applications to communicate with other applications and to be able to share information coming from different applications. The second was to standardise everything on two platforms – .net and java. They are the two most powered platforms out there and it's very easy for us to find new talent in the market that are familiar with these environments," he said.
"The third thing is multi-tendency, which is something you need in an application to be able to potentially correlate in cloud. So over the years we've redeveloped all of our applications to achieve those three things," he added.
Infor's unique selling point, Szabronski said, is that it offers specialised applications to different industries based on their individual expectations and needs.
"We say why should you have a generic application to serve everybody? It doesn't work. Industry-specific applications are what customers want. Infor today has over 75,000 customers in a huge variety of industries, and we have multiple applications to serve those industries. We are very good at making industry-specific applications," he said.
"They are very popular because they are specialised – we know what the customers want. Different industries have drastically different expectations and goals – you cannot serve all customers with the same application. You need to have multiple engines that are adapted to the sector that each customer is in," he added.