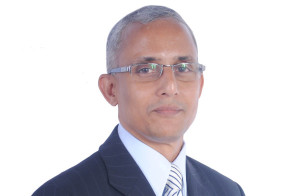 Ixia has announced its integrated global partner programme in the region, which will help partners increase revenue while providing their customers access to a portfolio of network visibility, security and test solutions. The first phase of the programme, called Channel Xcelerate aims at building a regional and global network of qualified partners who will have access to the company's Visibility Architecture portfolio.
"Designed to empower our partner community, Channel Xcelerate ensures that our partners have all the resources they need to successfully sell Ixia's visibility solutions, while underscoring our commitment to joint business objectives—growing the customer base and increasing market share," said Lori Cornmesser, Vice President, Global Channel Sales, Ixia.
According to the vendor, the Channel Xcelerate programme encompasses the company's current worldwide community of experienced visibility partners as well as the strong partner network of recently acquired Net Optics. With the regional launch, the programme is now open to Ixia's partners in the region. The programme lays the groundwork for the vendor's partners to deliver new, competitive and channel-ready solutions that are proven, profitable and easy-to-sell. The company believes that the variety of benefits, incentives and resources, including access to innovative technology and expertise, offered with Channel Xcelerate, will help partners increase their revenue in some of the industry's fastest growing markets.
To achieve this, Ixia's new-tiered global channel partner programme will focus on increased field engagement, training and support.
"We signed up as Ixia's distributor in the Middle East a year ago to provide our resellers with a comprehensive portfolio of end-to-end network visibility solutions," said Jayadevan K, Director Operations, ComGuard. "The launch of Channel Xcelerate will help us to further support our partners across the region and expand our channel business."
"Ixia is committed to cultivating its channel partner relationships as an integral component of our company's growth, and this united global programme is a testament to that commitment," added Cornmesser. "The partner programme incorporates Ixia's diverse and evolving suite of products, partner ecosystems and customer bases into a single programme, which provides our partners with competitive business opportunities for mutual growth."