Kaspersky Lab has announced it has extended the company's collaboration with VMware to help enhance security capabilities of today's software-defined data centres.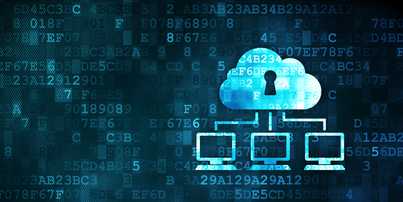 Kaspersky Lab, a VMware TAP Elite partner, now joins the VMware NSX Partner Program to further improve protection of business-critical data for enterprises.
According to both companies, the expanded relationship will give mutual customers the ability to deploy virtualised platforms for business critical workloads, empowered by a security solution which easily follows all infrastructure and network topology changes to defend the entire organisation and its infrastructure from external and internal threats as well as from known or unknown vulnerabilities.
"We have worked with VMware for many years. Kaspersky Lab is able to bring advanced security capabilities into corporate virtualized environments. Interoperability with VMware NSX will allow our customers to bring security of their software-defined data centers to a new level, protecting their virtual servers, workstations and data centers from malware, network attack and zero-day threats with no impact on platform performance," said Vitaly Mzokov, Solution Business Lead Data Center & Virtualization Security, Kaspersky Lab.
Kaspersky Security for Virtualisation aims to add enhanced protection levels for the software-defined data centre through interoperability with the VMware NSX platform, implementing industry leading anti-malware and network protection capabilities to virtualised environments with minimal impact on valuable common resources. This will help businesses maintain superior performance for the entire virtualised infrastructure − crucial for business reliability and efficiency. It is also specifically designed to work in virtualised infrastructure, and with VMware NSX interoperability, it will advance built-in protection capabilities for the software-defined data centre and hybrid cloud:
• Permanent antivirus protection with no agents inside VMs.
• Advanced Intrusion Prevention (IPS) functionality for virtualised networks.
• Integration with security policies and tagging for superior, automated protection workflow.
• Security deployment automation and scalability.
• Optimized antimalware and file protection task orchestration.
"VMware relies on a strong and mature security partner ecosystem to help deliver the highest levels of protection for business-critical apps and data. Kaspersky Lab provides customer-proven anti-malware products and security intelligence which can leverage the NSX platform to help take security of software-defined data centers to a new level," said Geoff Huang, Senior Director, Product Marketing, NSBU, Vmware.