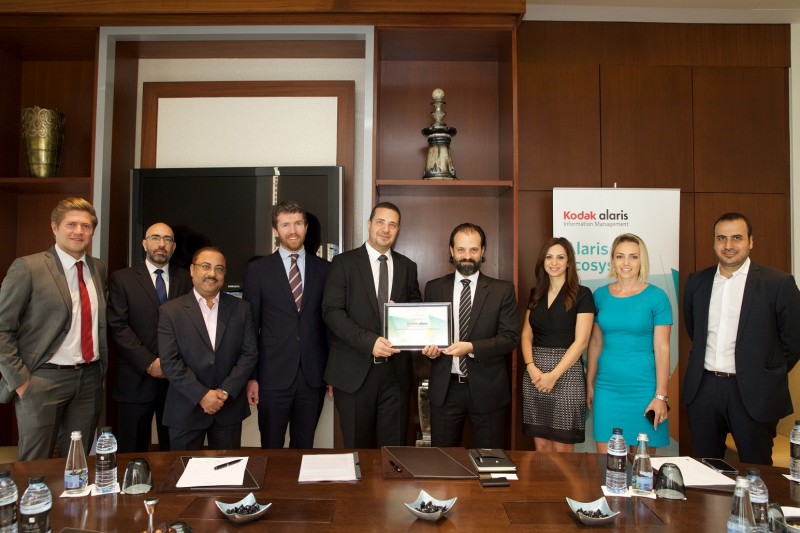 Regional IT value-added distributor Mindware has signed a major distribution contract with Kodak Alaris, the global technology company in digital imaging and information management. The agreement covers all countries under Mindware's Middle East, North Africa and Pakistan regional umbrella and includes the full range of the Kodak Alaris Information Management (IM) portfolio, from scanners and capture software, to information management solutions, to professional services and support.
Naji Kazak, regional general manager, Kodak Alaris IM, said, "We are thrilled to have Mindware as our distribution partner in the MENA and Pakistan region. The demand in the region for document imaging and information capture solutions is massive across several verticals. This is what prompted the partnership between Kodak Alaris IM and Mindware. Our partnership is built on complete understanding and alignment with the Alaris IN2 Ecosystem, designed to remove complexity from information capture to drive business efficiency and growth."
Nicholas Argyrides, chief of sales and marketing and deputy GM, Mindware, said, "What we really like about this industry vertical is that it's all about solving problems and, undoubtedly, Kodak Alaris is one of the best of its kind in this respect – be it mailroom automation, records management, forms processing or any other type of end-to-end document workflow management."
"The partnership with Kodak Alaris is a wonderful milestone in the organisation's history as it perfectly supplements the gap we have been noticing in the document imaging and scanning space. As we typically do at Mindware, we associate ourselves with top-notch vendors who deliver industry-leading technologies to our channel partners and their clients," he added.