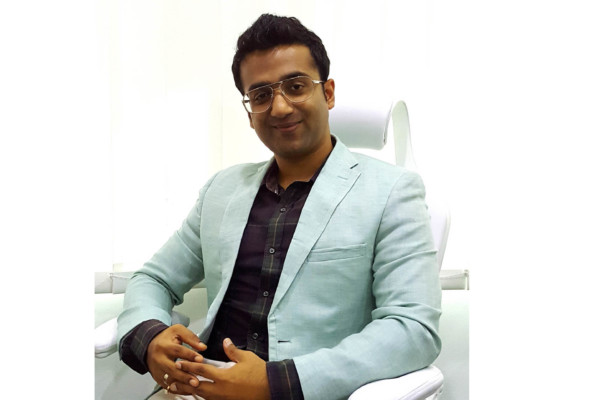 Koenig Solutions has been awarded the exclusive rights to conduct the Certified Chief Information Security Officer (CCISO) programme in the UAE.
According to the company, the course offering is a programme developed by the International Council of Electronic Commerce Consultants (EC-Council), a member-based organisation that certifies individuals in various e-business and information security skills, to produce and develop top level information executives. The CCISO programme will focus on the technical knowledge and the application of information security management principles from an executive management point of view.
According to Koenig senior executives, the CCISO course recognises the real-world experience necessary to succeed at the highest executive levels of information security. It brings together all of the essential components required for a C-Level positions, including audit management, governance, IS controls, human capital management, strategic programme development, and the financial expertise vital to leading a highly successful IS programme.
"The Middle East region has demonstrated a continuously growing demand for IT security experts who can efficiently manage, protect and maintain the data of today's businesses," said Aditya Girish, Territory Manager, Koenig Solutions. "Looking to help address this demand, Koenig has been named as the exclusive training institute to offer the CCISO programme – the first-of-its-kind training course that aims to produce technically skilled professionals knowledgeable and skilled to defend the core interests of their company or organisation."
With the aim to resolve the problem of global talent shortage, this course is designed to help professionals position themselves as brand ambassadors who are getting certified. Client organisations can now save costs and focus on providing better (internal as well as external) solutions to their clients. Each segment of the programme has been created with the aspiring CISO in mind–looking to transfer the knowledge of seasoned professionals to the next generation in the areas that are most critical in the development and maintenance of a successful information security programme. The course covers five key domains are governance, IS management controls and auditing management, management of project and operations, information security core competencies and strategic planning and finance.
"Internet security has become a primary concern in the region and we are fully equipped to meet this growing demand and need in the market. This course is intended to train the next generation of IT security professionals especially across vital areas like maintenance, protection and development of their information security programmes. This exclusive offering demonstrates our continuing commitment to provide world-class fully efficient training programs to help address the IT challenges in today's rapidly growing business world," concluded Girish.
Koenig is home to more than 300 certified trainers who are subject matter experts in their respective domains. Koenig has 30+ authorisations including that of Microsoft, Cisco, Oracle, VMware, Red Hat, Novell, EC Council and Adobe, among others.