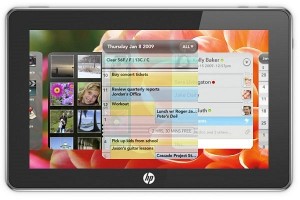 HP has sold some of its webOS mobile operating system rights to LG Electronics, which will use the platform in it smart television sets.
LG has agreed to acquire the source code, webOS engineering team and other assets from HP, in a deal announced Monday, the companies said in a press release. LG will licence webOS products from HP in the deal.
The companies did not disclose the financial terms of the deal.
HP acquired the mobile operating system, along with device maker Palm, in a deal announced in February 2010. HP used the operating system on its short-lived TouchPad device, which debuted in mid-2011 then disappeared weeks later.
HP announced a new tablet, the US$169 Slate 7, on Sunday. The Slate 7 will run the Android operating system.
LG will lead the Open WebOS and Enyo open-source projects as part of the deal, the company said. HP will retain ownership of all of Palm's cloud computing assets, including source code, talent, infrastructure and contracts.
HP will also continue to support Palm users.
The deal will allow for continued development of the webOS operating system, and will drive forward LG's efforts to bring Internet services to consumer electronics, LG said.
"This groundbreaking development demonstrates LG's commitment to investing in talent and research in Silicon Valley, one of the world's innovation hotbeds," Skott Ahn, LG's president and CTO, said in a statement. "It creates a new path for LG to offer an intuitive user experience and Internet services across a range of consumer electronics devices."