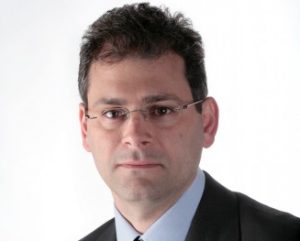 At GITEX 2017, Logicom is launching an array of new solutions, including the latest offerings from its key partners, ranging from client and server computing, storage, enterprise networking and wireless solutions as well as different software and security solutions. Additionally, the distributor is exhibiting cloud solutions and services that are now available on the Logicom Cloud Marketplace, such as annual billing scheme for Microsoft Cloud, security and collaboration solutions.
Michael Papaeracleous, director of distribution, Logicom, said, "GITEX is an opportunity to bring together all the technology solutions we deliver to the market and all our vendors will be represented on our stand."
Expanding on the launch of the Logicom Cloud Marketplace during last year's event, the company will also be highlighting the latest developments to the Marketplace.
"Our team of cloud experts will be available to deliver solution demos and discuss cloud opportunities with partners and customers."
The distributor has made significant investments in building capabilities that allow it to deliver cloud services to its channel ecosystem.
According to Papaeracleous, the firm has embarked on a digital transformation journey not only for itself but also for its partners and customers.
"We are aiming to provide a superb digital experience in the cloud solutions acquisition and support process. We have therefore created a platform-based ecosystem under which we introduced country specific Logicom Cloud Marketplaces through which our cloud vendors, partners, customers, Independent Software Vendors (ISVs) can acquire, provision and get daily billing information for cloud services."
The firm took a country specific approach for the marketplaces rollout in order to encourage and allow for local content.
He said, "At the same time we partnered with some of the most prominent cloud technology vendors as well as some of the more specialised vendors, while several other vendors/ISVs are in the process of onboarding. Through this enhanced cloud value proposition we offer specialised and diverse solutions that cater to the needs of the cloud-first customers as well."