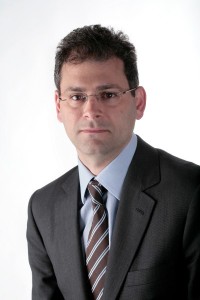 ICT distributor Logicom on Sunday announced that it had signed a partnership agreement with data management and storage vendor NetApp.
The agreement is effective as of March 2013, a statement from Logicom said.
The partnership will see Logicom become official distributor of NetApp products and solutions across a broad range of EMEA countries.
"We are excited to have entered into this partnership with NetApp in so many of our markets," said Michael Papaeracleous, Executive Director of Distribution, Logicom.
"With this agreement, we believe we are very well-positioned to address significant, untapped potential we see in the markets served."
NetApp is targeting the finance, public, oil and gas sectors with the agreement, said Konstantin Ebert, Director of Channels and Alliances, EMEA Emerging Markets. He added that the commercial sector sports a high demand.
Papaercleous, meanwhile, said that Logicom intends to promote NetApp and Cisco together, because "they share a common vision for the future of the data centre".
"We believe this will add considerable value to our existing Cisco partner community," he added.
The agreement includes value-added distribution, offering partners technical support and presales assistance, technology training and education, as well as logistics and financial services.
The full list of countries covered by the new partnership deal includes Greece, Malta, Cyprus, Saudi Arabia, the UAE, Qatar, Kuwait, Oman, Bahrain, Yemen, Libya, Egypt, Lebanon, Jordan, Iraq, Pakistan and Afghanistan.