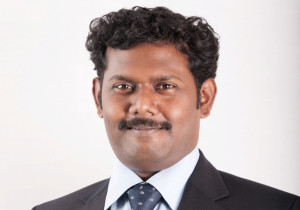 ManageEngine has today announced the latest versions of NetFlow Analyser, its real-time bandwidth and security analysis software, and Network Configuration Manager, its network change and configuration management (NCCM) solution.
Traffic shaping has been added to NetFlow Analyser to ensure critical apps are served on priority, device discovery and one-click flow export to add devices from the web GUI itself, email and  SMS notifications for DoS attacks.
DeviceExpert has been renamed as Network Configuration Manager and adds reports that help service providers who deal with customer card data to comply with PCI DSS 3.0 requirements. It also includes a configuration review feature.
"The combination of BYOD with HD games, videos and movies is a perfect recipe for the death of the network," said Dev Anand, Director, Product Management, ManageEngine. "Network managers have to prioritise and differentiate traffic for critical, business-enabling apps such as CRM and video conferencing  and ensure those apps take precedence over apps for leisure. This calls for an integrated approach to monitoring your traffic as well as shaping it with policies on the fly with a solution like NetFlow Analyser."
The latest version of NetFlow Analyser shapes network traffic by reconfiguring the bandwidth allocated to various apps via CBQoS and access control list (ACL).
Admins can monitor traffic trends and configure bandwidth to critical apps and serve them on a priority basis.
NetFlow Analyser now also lets users discover routers and switches and configure them to export flows from the web console. Alerts via email and SMS have been added for notifying users about attacks.
"Being compliant with PCI DSS starts with changing vendor-set usernames and passwords and includes periodically auditing network configurations," said Anand. "The toughest part of PCI DSS is adhering to all the relevant clauses mentioned in it. Network admins need various reports to demonstrate PCI DSS compliance, and we have made that reporting easy and simple with Network Configuration Manager."
The latest version of Network Configuration Manager meets the points mentioned in requirements 1 and 2 of PCI DSS 3.0. Requirement 1 calls for installing and maintaining a firewall configuration to protect cardholder data. Requirement 2 indicates not to use vendor-supplied defaults for system passwords and other security parameters.
Network Configuration Manager now includes reports that help network admins identify which machines still operate with vendor-supplied usernames and passwords. The latest version also includes a review feature that helps admins add reviewers and review the configurations periodically.