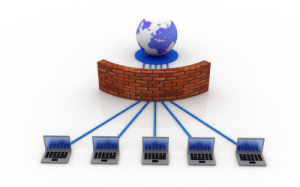 McAfee Security has announced the release of an upgraded Next Generation Firewall which integrates with several of the company's solutions and technologies.  
New integrations with the Security Connected framework provide Firewall customers with layered protection against threats and evasions, along with improved workflows and operational efficiencies.
McAfee Next Generation Firewall is equipped with granular application control, an intrusion prevention system, and built-in virtual private network and deep packet inspection.
The upgrade enables customers to gain insights when investigating incidents and provides endpoint information from ePolicy Orchestrator.
It also integrates with Enterprise Security Manager that aims to reduce event response times, and enables continuous monitoring and alerting of compliance status.
"In today's escalating cyber threat landscape, businesses and organisations worldwide and in the Middle East region demand fully resilient network security solutions," said Hamed Diab, Regional Director MENA, McAfee. "This release of McAfee's Next Generation Firewall offers the superior protection of the 'connected' or 'intelligence aware' firewall that easily adapts to security needs providing the best protection for businesses and their digital assets."