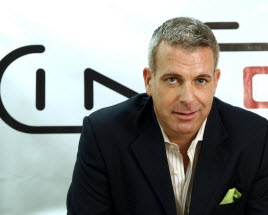 Paul Hammond,
General Manager, Infor Middle East
Infor, provider of business software for mid-market companies, announced tha Metito in Sharjah, UAE, pioneers in the design and supply of water, wastewater treatment and desalination systems, is deploying Infor ERP LN, a comprehensive enterprise resource planning solution, across multiple locations in the UAE and Egypt.
"Due to the scarcity of water across the Middle East, there is a huge and varied demand for our high-tech water, wastewater and desalination systems. But every customer has their unique requirements placing enormous challenges on our operations," said Sanjiv Banerji, chief financial officer, Metito. "Infor ERP LN will provide us with timely information to help us create accurate estimates to win more utility projects, and provide better decision making to enhance the management of all projects."
ERP LN will provide visibility across Metito's supply chain and turnkey utility projects from its sites in UAE, Egypt and Qatar, helping Metito to plan and coordinate construction projects to meet customer delivery promises. The company is expected to experience cash flow benefits from ERP LN's multi-company financial support and tight cost control.
Metito plans to deploy ERP LN within its joint venture operations in various countries. Apart from the present Infor LN implementation which is designed to be a decision support system and not just transactional, Metito will follow the implementation of ERP LN with extended solutions from Infor to manage Performance Management (business intelligence), Enterprise Asset Management and Product Life Cycle Management.
"Our mission in the Middle East is to invigorate customers' operations by providing flexible solutions that enable them to be dynamic in their approach to constantly changing customer requirements," said Paul Hammond, general manager, Infor Middle East. "Infor ERP LN will provide the necessary supply chain visibility to support all levels of Metito's complex project environment in its quest for operational excellence in customer fulfillment."
Infor channel partner, ITWARE, worked with Infor and Metito to configure ERP LN to meet the requirements of complex multi-site project-based operations and provide consultancy support. Implementation and project management support is being provided by Merino Consulting Services – Delhi (India) – specialists in Infor ERP LN and its implementation.