Micromax Informatics has rolled out four new handsets across major MENA markets.
Only a month into the partnership, Micromax and its regional channel specialist, tchannl, have set up a robust distribution network across Bahrain, Oman, Palestine, Qatar and the UAE and expanding fast into other MENA markets.
The new product line includes the Micromax Q465, which according to the company, is a powerful yet affordable smartphone fully loaded with 4G connectivity, fingerprint sensor and long battery life. The Micromax Q301 is an entry level smartphone while Micromax X406 and the Micromax X704 are feature phones.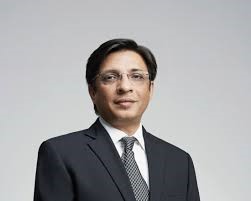 All four handsets target the fastest growing segments of the regional mobile phone user base, which comprise first time mobile users, consumers upgrading to smartphones and those looking for a high quality mobile experience at an optimal cost.
Sandeep Saihgal, Founder and Managing Director, tchannl, said, "Our immediate goal is to increase the footprint across the MENA region and ensure that the brand has proper representation and availability in the channels. We have covered a lot of ground over the last month and the acceptance of the product by the channel partners and consumers has been overwhelming.
"Using the market knowledge and feedback from our partners we will continuously introduce products in line with consumer insights from the region. Our aim is to bring forth world-class products within the consumer reach to this market."