Microsoft just announced the next generation of the Surface family at an event in New York City – Surface 2, Surface Pro 2, and some amazing new accessories.

Like the previous Surface, it comes with a 10.1-inch tablet. It does not feature major design changes, with almost the same look but Microsoft has improved the specifications quite a bit. Adding the Intel Haswell processor, extended the battery life, and generally improved what was already a very fast tablet. The battery life on the Surface Pro 2 Microsoft claims to be 75 percent better than Surface Pro, while 50 percent improvement on the graphical performance. The Pro 2 will be available in 64GB and 128GB versions with 4GB of RAM, and 256GB and 512GB editions with 8GB of RAM. Microsoft is calling it the "most powerful, professional, and productive tablet ever made."
The screen remains the same at 1080p resolution, but Microsoft claims that the new display offers 46 percent more color accuracy.
The Surface Pro 2 is a welcome improvement over the Surface Pro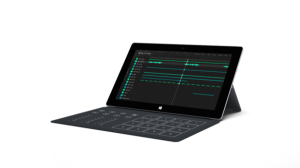 The other half of the Surface Pro 2 story is the new power cover keyboard and docking station. The power cover offers a 30Wh battery that gives the Pro 2 two and a half times the battery life of the original Surface Pro, according to Microsoft. Docking Station for Surface Pro lets you quickly click-in and connect, turning your device into a full workstation. Docking Station for Surface Pro includes Mini DisplayPort video output, three USB 2.0 ports and one USB 3.0 port, an Ethernet port, and 3.5mm audio in and out. Microsoft says it can support external resolutions of up to 3840 x 2160 pixels.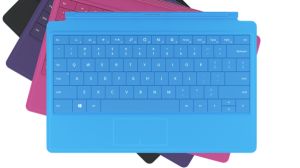 Type Cover 2 will be available in Cyan, Magenta, Purple, and Black. For music fans and people Microsoft announced The Surface Remix Project and a new purpose-built music kit that clicks into Surface 2, Surface Pro, and Surface Pro 2 and works with a new music remix app which will be shared with the music community and DJs starting October 22nd.