Microsoft Digital Summit: Some of Europe's most prominent and influential ICT thought leaders were in Dublin last week for Microsoft's annual Digital Summit.

The US IT behemoth has been a force for change for decades with its cutting-edge technologies and software. Microsoft's Digital Summit is designed to examine the challenges and opportunities in emerging and disruptive technologies through the lenses of politics, government and the economy.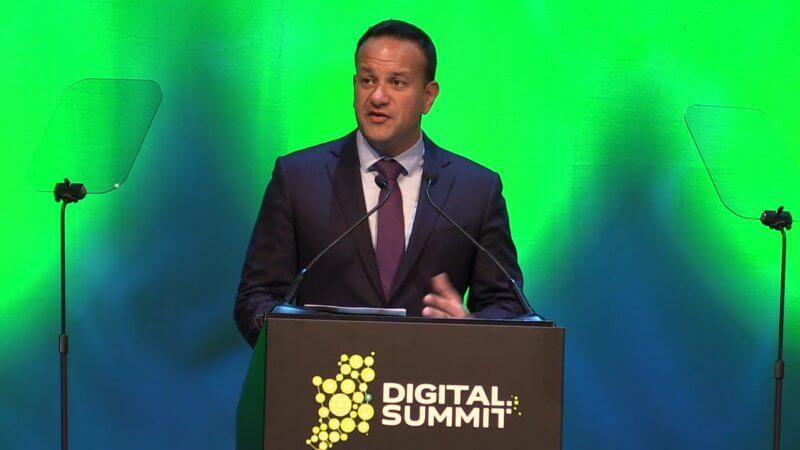 One of the hottest topics in the ICT industry globally is 'data', so it was rather appropriate that Dublin which is home to 30% of Europe's data was the venue for Microsoft's event.
Microsoft's Digital Summit now in its third year, drew participation from key figures from the technology ecosystem such as Kent Walker, Senior Vice President for Global Affairs and Chief Legal Officer at Google, and Meg Chang, Public Policy Manager for elections at Facebook.
One other high-profiler speaker was Ann Johnson, Corporate Vice President of Cybersecurity at Microsoft, and she undoubtedly coined one of the best phrases of the entire event when she compared and likened Ireland's relationship with data to Switzerland's association with money.
Johnson delivered a keynote on data security but drew laughter when she said, "Ireland holds 30% of Europe's data, so Ireland is to data what Switzerland is to money."
Johnson oversees Microsoft's cybersecurity operations and outlined how the US tech leader is implementing AI in a bid to stop 6.5 trillion threats which are identified every single day by Microsoft's Intelligent Threat Graph.
However, she called for a greater emphasis on the education of training for employees who have no security training and cited the results of a worrying report into security training by Microsoft.
She added, "The sophistication of cybersecurity attacks is increasing, and our Intelligent Threat Graph detects 6.5 trillion threats every single day. Enterprises and governments recognize how important security is but there is still a lot of room for improvement. A report conducted by Microsoft showed that 44% of employees in Ireland have no security training at all."
In addition to this, Johnson said that it was Microsoft's responsibility to empower organizations with the tool to detect and prevent attacks.
Johnson added, "We need to improve our tools and we need to proactively respond to threats. We also need to empower those organizations to unlock compliance. At Microsoft it's our mission is to empower every person to achieve more."
Google powerbroker Kent Walker highlighted the capabilities of AI in curbing election manipulation and said that early investments made in Machine Learning during the .com bubble is now paying off.
Walker said, "The investments made in innovative technologies in the late 90's and early 00's is now paying dividends in the form of Machine Learning. AI possesses the ability to look in to the seeds of time and predict the future. We've seen an attack on democracy by foreign actors, but we're deploying AI as part of our effort to tackle election interference."
Walker also touched on the role of government in technological development by claiming that robust policy frameworks have enabled the speed of technology and the fusion of politics into this has laid the foundation for progress over the last century.
Irish Taoiseach Leo Varadkar spoke of his ambitions to continue to implement technology into everyday life in Ireland which is seen by many as the tech capital of Europe. He spoke of how its National Broadband Plan was critical in order to enable rural businesses with access to better connectivity to sustain and grow their businesses.
Varadkar said, "I believe that digital change fosters connectivity. It is the primary objective of this government to ensure that all rural towns have the same opportunities as urban areas. Our National Broadband Plan aims to do this over the next 7 years."