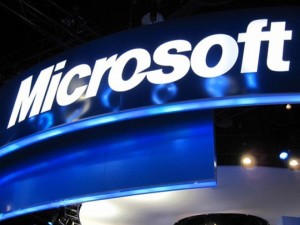 Microsoft last week disclosed that it recently fell victim to the same type of cyber attack that targeted Apple and Facebook.
"During our investigation, we found a small number of computers, including some in our Mac business unit, that were infected by malicious software using techniques similar to those documented by other organisations," the company said on its Security Response Centre website Friday.
"We have no evidence of customer data being affected and our investigation is ongoing," it said.
Microsoft joins a list of companies that have recently reported being hacked, including Facebook, Apple, Twitter, The New York Times and The Wall Street Journal.
Apple and Facebook were both targeted via a vulnerability in Oracle's Java platform, and Microsoft said Friday it was hit by a similar attack.
"This type of cyberattack is no surprise to Microsoft and other companies that must grapple with determined and persistent adversaries," it said.
The Times, the Journal and Apple each pointed at China as the source of the attacks. Twitter did not say where it thought the attacks originated but urged 250,000 of its users to change their passwords.
China has denied involvement in the attacks.