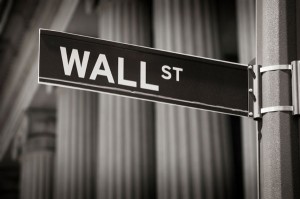 Despite PC giants HP and Dell reporting significant year-over-year sales declines, tech stocks, buoyed by signs of confidence from other IT vendors, began to rise again Friday after slumping for most of the week.
Vendors in diverse sectors of IT such as Aruba Networks and chip maker Marvell Technology reported solid results this week and a survey of tech CFOs revealed confidence in sales trends for the rest of the year. Perhaps more importantly, behind the headline numbers, both HP and Dell – respectively the number-one and number-three vendors in the beleaguered PC market – did better than expected.
All major U.S. indexes closed up Friday, with the tech-heavy Nasdaq at 3,160.18, up by 28.69 points. The Nasdaq computer stock index closed up by 16.75 to 1,569.25. On the Nasdaq, IT bellwethers including Dell, Microsoft, Intel, Google and Oracle closed up for the day. On the New York stock Exchange, IBM and HP closed up.
Stocks, including tech company shares, slipped midweek after meeting minutes from the Federal Reserve Board were released to the public. The notes indicated that some Fed members were having second thoughts about the central bank's policy of continuing to buy bonds to boost the stock market until signs of economic recovery are stronger. The fear is that the strategy will lead to inflation.
But HP shares led markets up again Friday, after it reported that for the quarter ending January 31, profit declined year-over-year by 16 percent to US$1.2 billion and sales fell six percent to $28.4 billion.
The PC and related businesses were hard hit, as sales of PCs and workstations fell eight percent to $8.2 billion and the company's printer arm suffered a five percent revenue drop to $5.9 billion. Analysts do not expect the PC market overall to do well this year, and HP suffers from a lack of products for the hot smartphone and tablet markets.
But the company did better than expected. Excluding one-time charges, earnings per share were $0.82, better than the $0.71 financial analysts had been expecting, according to Thomson Reuters. HP stressed that cash flow from operations of $2.6 billion was up 115 percent from the prior year and that it paid down debt by $1 billion.
"Our primary focus is to deliver on the full year outlook, and I feel good about the rest of the year. We'll be bringing a number of new programmes and disruptive innovations to market in the coming quarter, and we expect the benefits from our restructuring will accelerate through fiscal 2013," CEO Meg Whitman said in a statement. On the company's earnings conference call, she said that HP would not spin off its PC arm, as it had started planning to do in 2011.
HP shares rose $2.11 to $19.21 in late afternoon trading Friday.
Earlier in the week, Dell said revenue for the quarter ending February 1 dropped by 11 percent year over year to US$14.3 billion, while profit plummeted 31 percent to $530 million.
It was the fifth straight quarter that the company disclosed declines. Still, the company's results were on the high end of its earlier expectations. And, while the company's PC, storage and services businesses suffered declines, its server and networking business sales were up 18 percent to $2.6 billion.
Major shareholders have voiced opposition to Dell's $24.4 billion plan to go private – a strategy to operate outside of the intense scrutiny of Wall Street to better execute its move into high-margin products and services. But officials did not comment on the proposed deal in a conference call to discuss results Tuesday.
Dell shares closed up by $0.09 to $13.91 Friday, higher than the $13.65-per-share offer from Michael Dell and his buyout partners, indicating that at least some market players are betting that the company will have to raise its offer.
Other companies announcing earnings this week included chip maker Marvell, reporting a four percent year-over-year increase in quarterly revenue, to $775 million. Earnings declined from $81 million to $50 million, but the company expects earnings between $0.12 and $0.16 on sales between $700 million and $740 million for the current quarter, handily exceeding analyst projections of $0.13 earnings per share on $707.8 million in sales.
Aruba Networks reported record fiscal second quarter results, as revenue jumped 23 percent year over year to $155.4 million and net income rose to $5 million from a net loss of $11.4 million.
Otherwise, despite continuing concerns about a worldwide economic slowdown, 58 percent of technology CFOs surveyed by BDO anticipate revenue to increase in 2013. The consulting firm polled 100 CFOs at leading U.S. tech companies in December and January. BDO said that the CFOs foresee overall revenue increases of 8.7 percent – an increase of 6.1 percentage points from 2.6 percent in 2012. Only about one in 10 CFOs surveyed expect revenue to decrease, BDO said.
Merger and acquisition activity is expected to remain strong in 2013, according to the CFOs. "We are at the beginning of a new ecosystem in the tech industry," wrote Aftab Jamil, partner and director of the Technology and Life Sciences practice at BDO. "The 'acquire or retire'  mentality is growing among technology companies who see acquisitions as a way to enhance their IP and gain access to talent that will advance their brand and product portfolio."