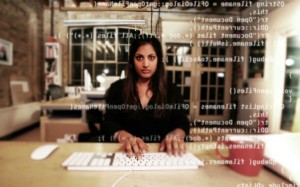 Middle Eastern businesses want to invest in IT during 2013, but they're struggling to find skilled candidates to fill posts, according to new research released by CompTIA, a non-profit association for the IT industry.
According to the association's International Technology Adoption & Workforce Issues study, 62 percent of Middle East executives plan to hire IT staff this year. In contrast, the global average of execs looking to hire IT staff this year stands at 39 percent, CompTIA said.
Despite wanting to hire more IT staff, though, CompTIA said that 85 percent of Middle Eastern businesses believe they are faced with a gap in the regional skilled labour market. The association added that 33 percent of respondents described the skills gap as an "extensive" problem.
CompTIA described the Middle East as having a positive regional business climate, in which IT expenditure is set to rise. But its findings highlight a challenge that it expects to impact today's business competitiveness and corporate security, as well as the adoption of new technologies to support growth.
"In many cases, skills gaps are a natural feature of the IT industry because of the high speed of innovation, but in fast-growing markets such as the Middle East, this issue is more prominent," said John McGlinchey, Vice President, Europe and the Middle East, CompTIA.
What skills do regional businesses need?
According to CompTIA, Middle East executives are recruiting IT staff to address business issues such as low staff productivity (52 percent), poor customer service and engagement (36 percent), and speed to market of new products and services (34 percent).
CompTIA said that, in terms of proven expertise, employers are mostly looking for network and infrastructure experience (68 percent), help-desk and IT support (58 percent), office IT equipment maintenance (53 percent), and storage and data back-up capabilities (51 percent).
The association added that 40 percent of regional executives are looking to adopt new technologies such as mobility and cloud computing. However, once again, the skills gap in the Middle East is creating a hurdle to progressing adoption of these technologies.
"Our research shows that regional business leaders appreciate the vital role of IT in business success and are ready to invest, but are often unable to identify the right quality and quantity of suitable candidates," said McGlinchey.
McGlinchey also called for more emphasis to be placed on industry-led certifications, which, he said, ensure capabilities built through training are aligned with market demand.
Trained and certified
Indeed, CompTIA's findings said that regional executives, faced with a gap in skilled candidates, are increasingly looking for formal training and accreditation to identify potential IT recruits.
CompTIA said that 81 percent of respondents expect the value of industry certification to rise over the next two years. And 78 percent said that certified staff are generally perceived by executives to perform at higher levels than non-certified staff.
The good news, according to CompTIA, is that IT professionals in the Middle East are beginning to take note – the association's research showed that 94 percent of IT staff in the region have engaged in some form of IT training in the last 12 months.