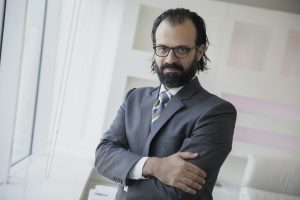 Regional IT distributor Mindware has announced the extension of its contract with Dell EMC in the Kingdom of Saudi Arabia. This includes the Infrastructure Solutions Group (ISG) family of products, such as the high-end storage and servers, said the firm.
Following a successful partnership across the Gulf, Pakistan, and Afghanistan, Dell EMC and Mindware are now expanding the relationship into Saudi Arabia, where the distributor has already been a major player within the Dell EMC Client Solutions Group (CSG) product vertical.
"We are extremely glad to further strengthen our relationship with Mindware, by extending our partnership to Saudi Arabia," said Mahmoud Abbas, channel sales director, Saudi, Egypt, Libya and Levant, Dell EMC. "Saudi Arabia represents one of the largest and the most important IT markets in the Middle East, hence this gives us a great opportunity to serve the market with our frontline technology solutions. With Mindware's extensive reach within the country, we aim to enable organisations across the Kingdom gain access to the full breadth of our comprehensive and industry-leading Infrastructure Solutions Group (ISG) family of products".
 "The recent inclusion of Saudi Arabia in our contract is a significant stepping stone into the evolution of this partnership," said Nicholas Argyrides, chief of sales and deputy general manager, Mindware. "As the Dell EMC merged company is now a reality, having access to the full array of the vendor's offerings into the Kingdom was absolutely necessary and – I am convinced – to the best interest of both organisations. We thank Dell EMC for putting their trust in Mindware. Despite the challenging regional market conditions, all we have to do is to go out there and do what we do best."