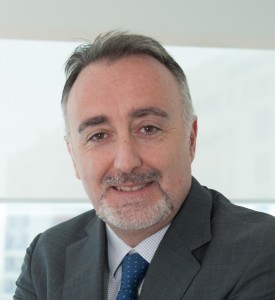 Regional distributor Mindware is all set to honour their top performing partners in their inaugural summit – Synergy: Mindware Partner Summit and Awards – on 7th December 2014 at Habtoor Grand, Dubai Marina.
The half-day event will feature a number of presentations from vendor partners and will conclude with an awards ceremony where the best performing partners will be recognised and awarded. The summit will also have a speaker from the research firm, IDC to discuss the latest trends and highlights in the industry with the partners.
Mario Gay, General Manager, Mindware, said, "We want to extend our appreciation to our partners for their consistent performance and honour them at our awards on the 7th next month. We have been at the forefront of delivering innovative solutions and catering to the demands of our customers in the region. We believe in being a step ahead of the new trends and transferring the knowledge to our partners so that they are better enabled. This is what we aim to achieve through the presentations from our vendor partners at the event. The last 23 years have been remarkable for Mindware and this would not have been possible without our channel partners. Join us in recognising and highlighting best performance."
The distributor has recently announced its rebranding, new vendor partnerships and the launch of the company's mobile app to its partners and customers in the region.