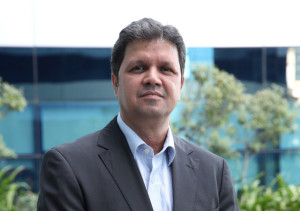 SNB IT Distribution has appointed Munaf Chouguley as its new CEO.
Chouguley has over 25 years of experience in the Middle East region with stints across the electronics, IT & Telecom, Oil & Gas, automobiles, watch and jewellery sectors.
"SNB is currently in a strong position in the region, and I plan to take the company to the next level where we are global players, through strategic expansion," said Munaf Chouguley, CEO, SNB IT Distribution. "I also look forward to enhancing transparency with our partners and customers, and setting the stage for the success of the enterprise. Retaining the set standards and empowering our staff with the tools they need to approach the market will ensure SNB reaches new heights.
"To stay ahead of the competition, we are embracing and encouraging technological innovations and next generation distribution practices. SNB has always focused on making singular technologies accessible to the channel in the region; I plan to build on this strategy and will look at new vendor alliances that will bolster our product portfolio," explained Chouguley.
With Chouguley at the helm, SNB IT Distribution also plans to branch out into manufacturing.