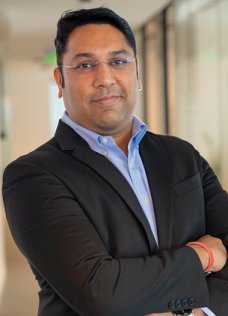 Mindware, a Value Added Distributors (VAD's) in the Middle East and Africa, has announced regional expansion plans for the company's new Cloud Marketplace. The company has had a great deal of success on-boarding current channel partners and actively recruiting new partners to the platform. It is also adding a number of new products on the marketplace, giving partners an opportunity to co-sell these solutions with the existing Microsoft products, thereby enhancing their revenues.
Mindware is currently seeing a lot of interest from the channel community in countries like UAE, Saudi Arabia, Kuwait and the Northern Gulf. It will also be launching the Marketplace in LEVANT where the company believes there is high potential with the growing interest in cloud services in these regions.
Vijayan K. Raman, Managing Director, ICT & Cloud Solutions at EMTECH said, "We are excited about the launch of the Mindware Cloud Marketplace and the various co-sell motions the company has put into place. Over the past couple of years, digital transformation has become a big priority for regional enterprises. A lot of our customers rely on our expertise as consultants to help them transition to the cloud which they see as a big enabler of their digital transformation. The Marketplace is a great platform for us to leverage and the various built-in features enable us to be more productive and profitable as we help customers on their cloud journey."
Mindware is in the process of adding several new products on the platform that can be bundled with the existing Microsoft solutions. These new 'co-sell' products are in the areas of virtualisation, backup and disaster recovery, security and performance management. In the background, Mindware is working closely with various vendors to get these 'Cloud Solutions' certified for interoperability.
Vijay Kumar, CTO and cloud Director at Mindware said, "A lot of products that we intend to bring onto the cloud platform have already been available on-prem as a bundle with Microsoft solutions. Partners using our cloud platform will find tremendous value in co-sell products since they will be able to offer an end-to-end solution to their customers, rather than a stand-alone product. This in turn optimises the revenue and profitability opportunities for partners. We also offer partners the option of using Mindware's professional services in case they don't have their own capabilities. This is a big value add for those partners that are just beginning their cloud journey."
The company is also looking to sign up Independent Software Vendors (ISVs) to list their products on the Marketplace.
"A lot of regional ISVs are already selling products in Microsoft Azure Marketplace that they have developed on Microsoft solutions. The biggest advantage of listing on Mindware's Cloud Marketplace is the fact that our platform is targeted to the local region. We have a large number of managed service providers in our base and thus provide a fantastic reach and access to market for ISVs," Kumar adds.
In order to build awareness about the Marketplace, Mindware is hosting a series of roadshows across the region which will run up until the first quarter of this year.