CNME sat down with Kristina Tantsyura, Chief Operating Officer, and Marco Del Piero Piccozzi, Chief Strategy Officer at NCC UAE to understand how the Russian company is planning to drive innovation for organisations in the Middle East.
This past week you have signed a Memorandum of Understanding with EVOTEQ to introduce smart city solutions. How are you planning to drive innovation across public services through this partnership?
KT: This agreement with EVOTEQ is the first significant step towards building a strategic partner with EVOTEQ, Sharjah and the UAE overall. There will be three main areas of cooperation – smart parking, electronic public services and e-government system, and smart and safe city. The first project, the smart parking, has already begun and it's based on our Moscow system, which is one of the smartest and most innovative systems on the market, it is used in more than 30 cities and towns around the world. The system has a lot of functionalities and capabilities, including a mobile application, cameras with sensors, or just GPS. In mid-January we will start testing in a small area in Sharjah. To do so we will bring cameras produced in Russia – these are based on new technology and provide high-resolution images that can extend to 360° shots. We are also currently preparing the mobile app, which is just in English for now, but it will be in Arabic and many other languages as well. The second project will see us providing a series of workshop for Sharjah government about e-government and electronic public services – they won't just cover the technical side of the project, but also how it was done in terms of government regulations. Moreover, after the first stage of the parking project, we will start the safe and smart city project for Sharjah.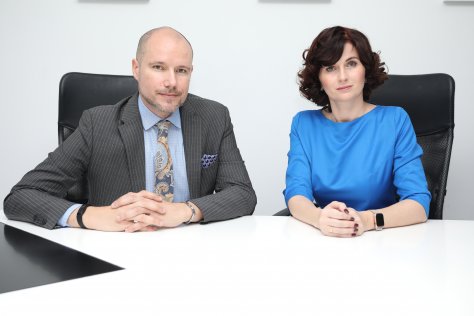 One of your main differentiators is the flexibility of your solutions. How do you provide such flexibility? Is it in your technology or in the way you provide it?
MDPP: I'd say both actually. Just to give you an example, one of the constraints organisations have is to enhance their legacy technology – our model is not based on introducing technology just for the sake of it. We take an agnostic approach where we actually build abstraction layers to what is already in place, augmenting and enhancing the infrastructure with our own technology. This way we can really deliver on the customer's objectives. NCC UAE not only has the ability to offer first-rate technologies, but we are also an agile, healthy organisation that can invest with customers and deliver KPIs and solutions from day one in an effective way.
Your customers base features an array of different organisations, including both public and private sector. Besides your flexibility, what other aspects differentiate you from your competitors?
MDPP: One of the things we advocate is vertical solutions – that is solutions that are very specialised to address specific use cases on a SaaS model. We really respect the knowledge and expertise of our partners, and by understanding the customer's use cases and verticals, we can offer platforms, solutions and technology that are surgically tailored to them. We've been doing this for the past 15 years on a large scale and with large organisations. We have definitely made mistakes over these years, but we learned from them and that's what actually differentiates us.
KT: Our owner and shareholder always used to say that during our years of experience in Russia, we made all possible mistakes, and from them we have grown and now we do everything possible not to repeat them. Our platform is ready, and it works very
well – thanks to this, we can significantly minimise the time of implementation for our Middle Eastern customers and customise it based on their requirements. Last but not least, we are open to sharing our knowledge, we take a journey with our clients from the very start, explaining to them why one solution would be better suited than another for their requirements. Then during the implementation, we try to educate them and teach them how to use the system, as well as managing the system and operating the system, and planning for their future. We invest with each of our clients – we invest our time and knowledge, but mostly we invest in each relationship.
How are you planning on enabling innovation for organisations in the Middle East in 2020?
KT: We are ready to consult and share our knowledge with organisations in the Middle East. As we said, it's not just about the technology, it's about sharing how we use our technology and how it can help them drive innovation. We know that investing time and knowledge in this region will be a better approach than just selling the technology for the sake of it.
MDPP: We are focusing and will continue to focus on the public sector. The public sector here is very demanding and very advanced, they are leading all digital transformation and innovation programs, while 1the private sector usually just follows – we are focusing on enabling and demonstrating how our technologies can work for the public sector to take their digital transformation to the next level.