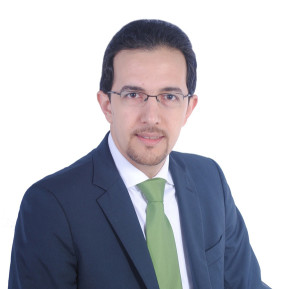 Mohammad Mobasseri, Senior Vice President, Comguard, announced on Monday that he is set to leave the distributor at the end of August 2013.
The announcement was made via a personal email from Mobasseri sent to members of the regional channel community and the press. Though he did not give any specific reasons for leaving Comguard, he said that he found the decision "irresistible".
"After six years of exciting, challenging and very eventful time in Comguard [sic], it is with mixed emotions that I am leaving the company by end of August 2013," he wrote.
"A lot of you probably are asking about my decision. However, I find it irresistible, and it was hard-pressed to make a decision [sic]. I would like to take this opportunity to thank all of you for the very good cooperation and support during my time here. Please let me express my gratitude to every one of you."
Speaking briefly to Reseller Middle East via email, Mobasseri said that the decision to leave Comguard was based on personal discussions but would not elaborate. However, he said that he was not going to depart on a sour note.
"I had six years [of a] great time with Comguard, and still we have a great relation," he told us.
Mobasseri is widely credited with advancing Comguard's standing as a value-added security distributor over the past few years. He nabbed sole distribution rights with vendors such as GFI Software, and, according to that vendor at least, has been instrumental in growing sales despite tough market conditions.