Abu-Dhabi based Mubadala Investment Capital has announced that it is investing in a cryptocurrency company called MidChains.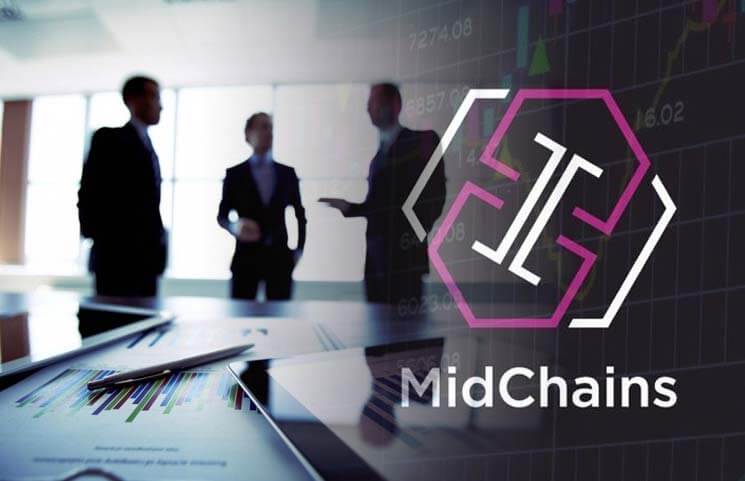 Mubadala has forged a stellar reputation for making shrewd and pragmatic investments, which makes its latest investment into the volatile market of cryptocurrency rather surprising to some fiscal experts.
The company announced earlier this month that it had invested in MidChains through it ventures arms. MidChains, a crypto asset exchange will launch operations in Abu Dhabi at the end of 2019.
The move is believed to be part of Mubadala's overall strategy which is to increase its investments in the technology sector where it sees a vast array of opportunities.
The deal is significant as it represents one of the first instances where Mubadala has invested directly into a digital asset company in the Middle East.
A spokesperson for the sovereign wealth fund said the company is confident MidChains has the ability to succeed despite the inevitable bumps it will face in a market that has been described as 'challenging'.
MidChains are from Abu-Dhabi, and the co-founder of the company, Mohammad Al Hashemi, admitted they had been engaged in negotiations with Mubadala for the best part of a year before finally agreeing on terms. He did not disclose the exact figure of the investment.
In an interview with Gulf News, Al Hashemi praised Mubadala for its progressive approach to new technology and described the company as a pioneer.
He said, "Mubadala has always been a pioneer in the technology space and wants to become a pioneer in investing in new technologies. They've been very close to us, they like the story, we're from Abu Dhabi, it's exciting to see something growing from Abu Dhabi on a global scale by local talent, and they've been quite supportive, to say the least. They're firm supporters that we're going to make it as a team and as a company in this new space."
Al Hashemi cofounded MidChains with Basil Al Askari, he now serves as the company's chief executive officer.
What do they do? 
"We're an exchange. You can think of it similar to a stock exchange, but where you're trading equities, for us, it would be crypto. We also perform custody activities, which means we also can store, settle, and clear crypto transactions on behalf of our clients," said Al Askari.
In May 2019, the company received approval from ADGM's Financial Services Regulatory Authority to operate a crypto exchange, meaning its platform, when launched, will be fully regulated by the Authority. Al Askari has said that regulation is key to allow cryptos to flow into the financial mainstream sector.