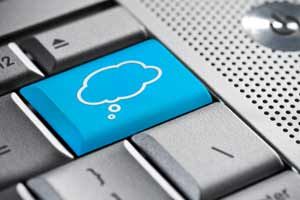 VMware a virtualisation and cloud infrastructure solutions provider, today announced several new vCloud offerings that will make it easy for enterprises to find, connect and manage cloud services from the world's largest network of service providers.
With more than 5,600 members in 62 countries, the VMware service provider program (VSPP) offers customers a wide choice of cloud services built on VMware cloud infrastructure that can function as an extension of any VMware-virtualised data centre, the company said.
"There's tremendous interest from VMware customers for reliable, high-performance, secure clouds that are compatible with their existing applications and data centre operations. VMware and our partners are uniquely positioned to deliver this, and we've seen VSPP bookings grow 174% this year," said Dan Chu, VP, cloud services, VMware.
"The new products and capabilities we announced today will continue to refine and advance vCloud-based offerings from service providers to help organisations more quickly gain the agility benefits of cloud in a way that is evolutionary and preserves their existing investments in operations and infrastructure," he said.
"We have standardised on a hybrid cloud model because it is the only approach that provides the flexibility we need and meets strict data location requirements," said Dr. Stuart Lee, Head of IT for the University of Oxford, UK. "Proven VMware vCloud technology at the University and at VMware vCloud service providers enables us to not only meet changing demands, but also reduce costs and improve data governance."
According to VMware, the organisation and its partners will accelerate the journey to the enterprise hybrid cloud with Global Connect; VMware vCloud Connector 1.5 ; vcloud.vmware.com and disaster recovery to the cloud with vCenter Site Recovery Manager 5.
VMware also said that vSphere 5 and the cloud infrastructure suite, including VMware vCenter Site Recovery Manager 5, VMware vCloud Director 1.5 and VMware vShield 5, are the foundation for the enterprise hybrid cloud. Together, these products will help customers transform IT to drive greater efficiency of existing investments and improve operational agility, the company said.
To help customers and service providers accelerate the development of VMware-based cloud infrastructure, VMware's vCloud Consulting Services include a complete portfolio of professional services offerings to provide a common blueprint for next-generation infrastructure, VMware representatives said. Today, VMware is introducing an updated version of the VMware vCloud Architecture Tookit, which includes design guidelines and examples to help customers build hybrid cloud environments, the company added.