Future-proofing physical infrastructure as we move to cloud and IoT environments is a key priority for enterprises today. With this mind, Nexans Cablings Solutions is showcasing its next-gen data centre and FTTO (Fibre-to-the-Office) solutions at GITEX.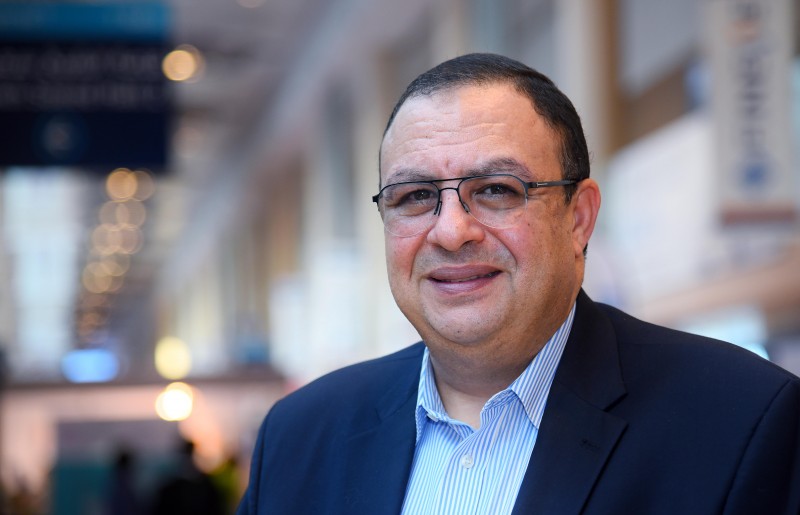 FTTO is an exciting technology that has emerged as an alternative approach to office networking by using passive fibre cabling and components together. "Though this new technology will not replace traditional structured cabling, it is going to help some niche markets with large floors to replace their telecom rooms completely," says Tarek Helmy, regional director of Nexans Cabling Solutions.
Helmy says FTTO is an ideal solution for environments such as hospitals, universities and airports, where long transmission distances within the building are required but face the challenges related to space or cost. "When you have fibre running straight from core switch to outlets, it eliminates the need for telecom rooms, which need active equipment, UPS, cooling systems, etc," he adds.
Nexans is also demonstrating its Cat 8 and Cat 7 A solutions at the show. "Well-designed data centres utilise a well-balanced mix of copper and fibre. Traditionally, switch-to-switch connections are mainly fibre, but Cat 8 make it possible to use copper in that capacity. Uplinks between switches may require speeds as high as 100G, while the switch-to-server downlinks require a lower capacity of 10G up to 25G or 40G. Compared to Top-of-Rack design, this can be more cost-effectively provided using copper structured cabling. LANmark-7A and LANmark-8 allow connections up to 30 metres in End-of-Row or Middle-of-Row configurations, providing an upgrade path for switches without recabling," says Helmy.