Abu Dhabi, UAE, August 8, 2021: Teachers in three North Carolina counties report their students, who are trying to close math learning gaps caused by COVID-related school disruptions, are making progress thanks to an innovative digital learning platform. This summer, six schools in Ashe, Gates, and Polk counties are using Alef Education's mathematics technology tool that helps teachers as they try to help students with their individual learning losses.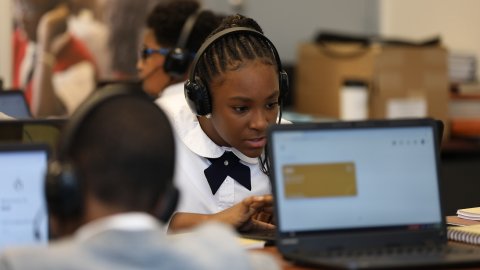 Alef Education, a leading global education technology provider that empowers 21st century learning, partnered with NexGen Education to offer all North Carolina districts access without any cost. The participating counties in the summer trial have reached 825 math students in the 6th – 8th grades.
Jamie Graber, a 6th and 7th grade math teacher at Polk County Middle School in North Carolina, says: "I think Alef Math paired with targeted lessons is helping by ensuring students are truly able to apply the content they learn. Alef Math allows students to review the content just taught and then practice without fear of failure. Alef also provides students with an opportunity for deeper application after the basic concept is understood."
Due to the pandemic, experts believe such digital tools are increasingly important as standardised test results show the typical U.S. student is now 8 to 12 percentile points behind in math, with younger students, those in high poverty districts and minorities scoring worse.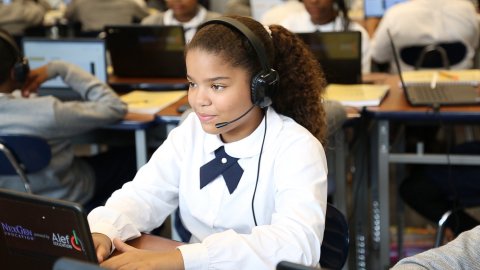 The North Carolina districts join the renowned Harlem Children's Zone in using the Platform. School districts across the U.S. are encouraged to explore how funding through American Rescue Plan Elementary and Secondary School Emergency Relief can be allocated to implement the Alef Platform.
Geoffrey Alphonso, CEO, Alef Education, said: "The award-winning Alef Platform provides personalised learning experiences for all students, so they learn at their own pace, anytime and anywhere. The Platform is designed to provide the right set of remediation and allows students to work at their own pace. We are proud to partner with the schools in North Carolina to support their learning objectives and provide the students with a world-class digital learning experience".
David Taylor, Managing Partner & Executive Vice President for Services & Solution and Partner at Framework Consulting said on behalf of NexGen, stated: "We are honoured to be partnering with the global education technology pioneer, Alef Education. Due to the challenges presented by the COVID-19 pandemic, many students were falling behind in achieving their learning objectives this academic year. The Alef Education summer program supports teachers and education leaders to help address learning loss in Math over the summer to close the learning gaps".