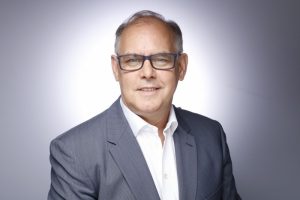 Nuvias has been appointed as a pan-EMEA distributor for Juniper Networks' full range of networking, security, data centre and cloud solutions. High-value distribution business Nuvias will support Juniper's continued growth plans for EMEA, particularly in the mid-to-high end enterprise market.
Nuvias has designed, together with Juniper, a full channel partner development and acceleration programme that complements the vendor's existing channel programme. It will offer technical, sales and marketing training to help maximise the business opportunities in high growth markets such as cloud, Internet of Things (IoT) and Software Defined Networking (SDN) – areas where Juniper also invests.
The distributor said that it will work with Juniper to identify key vertical markets and geographies for partners and provide them with the skills to transform their customers' data centres with the firm's networking and security platforms. Nuvias will focus on partner recruitment, accreditation and sales enablement, providing value-added services such as solution events, training, lead generation, and campaign materials.
"Nuvias is excited by this new partnership with Juniper, a pioneer in networking innovation, performance and security. The strength of our commitment will be demonstrated through a dedication to partner enablement, services and solutions that can generate new opportunities and business," said Paul Eccleston, CEO, Nuvias.  "We are equipping partners with the necessary skills to pursue opportunities independently, generate additional revenues, and deliver innovative services to their customers. Juniper invests in partners that bring in new business and this agreement presents a fantastic opportunity for the channel."
"We are delighted to be working with Nuvias, whose strengths in value-added networking and security distribution perfectly complement our strategic focus and solutions portfolio," said Kristian Kerr, head of channel, alliances and commercial, EMEA, Juniper Networks. "Nuvias' approach reflects the dynamic IT landscape, while being able to consistently deliver the highest levels of capability, accreditation, sales, marketing, services and operational excellence to Juniper's partners across EMEA."