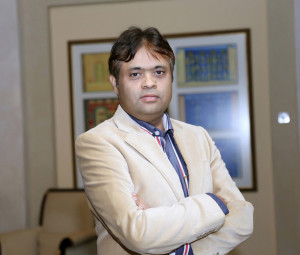 Omnix International, one of the authorised distributors for Autodesk products in the Middle East hosted a channel summit to further strengthen ties between Autodesk and its distributors and partners in the Middle East region. The event, which was held at the Mina A'Salam, Madinat Jumeirah, allowed Autodesk leadership to discuss with their partners the company's business strategy for the region and also product strategy related to the FY15 Design Suites for architecture, engineering, construction, infrastructure and manufacturing industries.
Present during the summit were leading officials from both Autodesk and Omnix which included Jack Doxey, Vice President, WW Field and Channel Marketing, Autodesk; Miikka Arala, Head of Marketing EMEA Emerging Markets, Autodesk; Eike Kohlstedt, Channel Director EMEA, Autodesk; Dr Jayant Deshpande, Director CAE Division, Omnix International; Louay Dahmash, Head of Autodesk Middle East & Africa. The event featured discussions on the role of Autodesk software across various industry verticals. One of the highlights of the day was a session that focused on the company's focus on software subscription as a business growth driver in the Middle East Markets and how distributors such as Omnix can add value to users in the region.
"The event proved to be highly significant as it allowed us the opportunity to discuss new updates and tackle key issues like subscription and license compliance. We are pleased with the response we received from the channel summit event that we hosted for Autodesk. The continuing influx of construction projects has stirred in the demand for highly efficient software solutions that can aid these projects from the design to the actual construction phase. Autodesk has proven itself to be a leader in this design segment and we are proud to have maintained a strong partnership with them. Rest assured that we will continue to remain steadfast in reinforcing ties between Autodesk and their partners, distributors and end users in the region," said Jayant Deshpande, Director CAE Division, Omnix International.