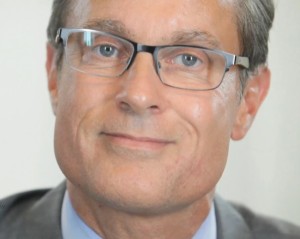 Gulf Business Machines (GBM) has appointed Philippe Jarre as Chief Executive Officer post Cesare Cardone's retirement after 14 years in the role.
Jarre has extensive international expertise, spanning the United States and Europe. He joins GBM from his most recent role with IBM, as the general manager for the global strategic outsourcing business based in Ireland. He brings significant services experience and a strong, long-term vision for the company's future.
"GBM has seen tremendous success and growth under Cesare's leadership, and he will be greatly missed, but we are confident that Philippe will bring a strong, long-term strategy to take the company to the next level," said Jalal Mohammed Jalal, Chairman, GBM. "We are delighted to welcome Philippe on board, and his understanding of the rapidly evolving IT landscape will support GBM's vision for the future."
Officially taking over the role from this month, Jarre will be based at GBM's Dubai office, working closely with the company's offices throughout the Gulf.
Jarre said, "I'm very excited to be joining GBM. What Cesare has achieved in the last 14 years is truly impressive and he has set the bar high for me as his successor. When I look at GBM, I see a leader in the market, and this is a position which we need to defend and build upon. GBM is well positioned and strong and we have ambitious targets but I believe that together we can achieve them."