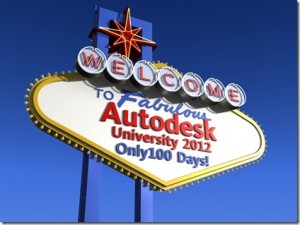 Omnix International, the authorised distributor for Autodesk products in Middle East, has announced that it will be hosting the Middle East's largest CAD event, 'Autodesk University (AU) Extension Dubai 2012', which will be held on December 6, 2012 at the Sheikh Maktoum Hall of the Dubai World Trade Centre (DWTC).
'AU Extension Dubai 2012' is part of the Autodesk University programme, an annual series of Autodesk in-person and virtual user conferences that also includes the flagship Autodesk University event in Las Vegas. The event is expected to attract the participation of 500 top design professionals using CAD solutions in engineering, construction, architecture, animation, manufacturing and infrastructure industries.
During this first-of-its-kind event in the Middle East, participants will have the opportunity to further maximise their investment in Autodesk technology, which includes how to step up their design skills and learn key tips and tricks to help enhance productivity, it was reported.
Omnix International is bringing this premier international learning and networking event for every highly-motivated Autodesk product users and managers from all industries in the Middle East, the company said.
During the event, designers will be able to see the latest Autodesk products; learn productivity tricks and tools that are being utilised by their counterparts in the West; listen to engaging talks and presentations made by technology leaders who already have one foot in the future. 'AU Extension Dubai 2012' will cover timely and important topics like 2D and 3D technologies and product lifecycle management, representatives said.
"Autodesk's wide range of design software products has become highly preferred across Middle East designers from various industries. With this in mind, we are proud to announce that we will be hosting the region's first and also largest CAD event, 'Autodesk University Extension Dubai 2012.' This event will give design professionals the opportunity to sharpen their design skills, keep abreast of the latest technology trends and meet new business contacts. 'AU Extension Dubai 2012' is even made more exciting with the presence of known Autodesk experts who will be on hand to teach participants on how to make the most out of the Autodesk software they are using," said Dr. Jayant Deshpande,  Director CAE Division, Omnix International.
The Dubai event will  presentations given by key Autodesk speakers that include Lynn Allen, Autodesk Evangelist; Roland Klement, Technical Sales Engineer-Civil; Neil Brooker, EMEA AEC andENI Technical Specialists Manager; Ishwar Nagwani, Senior Analyst, Autodesk India and Ralph Pullinger, Structural Technical Specialist.
'AU Extension Dubai 2012' complements the decades of success earned by the unique learning and networking series from Autodesk. Aside from enjoying strong presence in the US, the Autodesk University series is being held across different parts of the world like Autodesk University China, Autodesk University Japan, Autodesk University Brazil, Autodesk University Germany, Autodesk University Russia as well as associated online content available through Autodesk University Virtual. Interested participants can learn more about the event and how to register by visiting the Omnix  'AU Extension Dubai 2012' website at http://autodesk-university-extension.omnix.ae