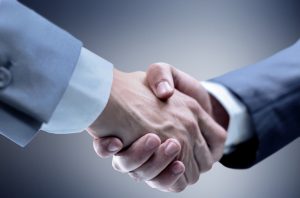 Optoma, a global projector brand has appointed Redington Gulf, the regional services and solution provider for manufacturers of IT, telecom and digital lifestyle products, as its authorised distributor in the Gulf region.
Redington will distribute the vendor's lightweight and portable business models. Optoma projectors use DLP technology, pioneered by Texas Instruments. According to the firm, this uses millions of mirrors to produce high quality imagery, which does not suffer colour degradation over time, as sometimes experienced in other projector technologies.
The new partnership will provide Optoma leverage to Redington Gulf's "strong and extensive distribution network of IT resellers, supply chain facilities in the IT volume distribution segment."
Mohsin Abakhti, Optoma's regional manager, said, "We are delighted to announce our new distribution partnership with Redington.  With almost two decades' experience, Redington has extensive knowledge of the local markets across these countries. The high quality global brands and ICT solutions that it supplies have real synergy with Optoma."
He added, "Working in partnership with Redington, we will raise the profile of our world-class projectors in these countries. Together, we can respond directly to the demands and needs of the dealers and resellers to provide a better, more responsive service for customers."
Rohit Hanspal, business manager, Redington Gulf Volume Division, said, "Optoma has a great reputation for engineering high quality and reliable projectors. We are proud to announce this agreement and look forward to developing a strong partnership with Optoma.
"Our new Optoma range complements the ICT products that we currently supply, enabling us to offer our business customers the complete solution."